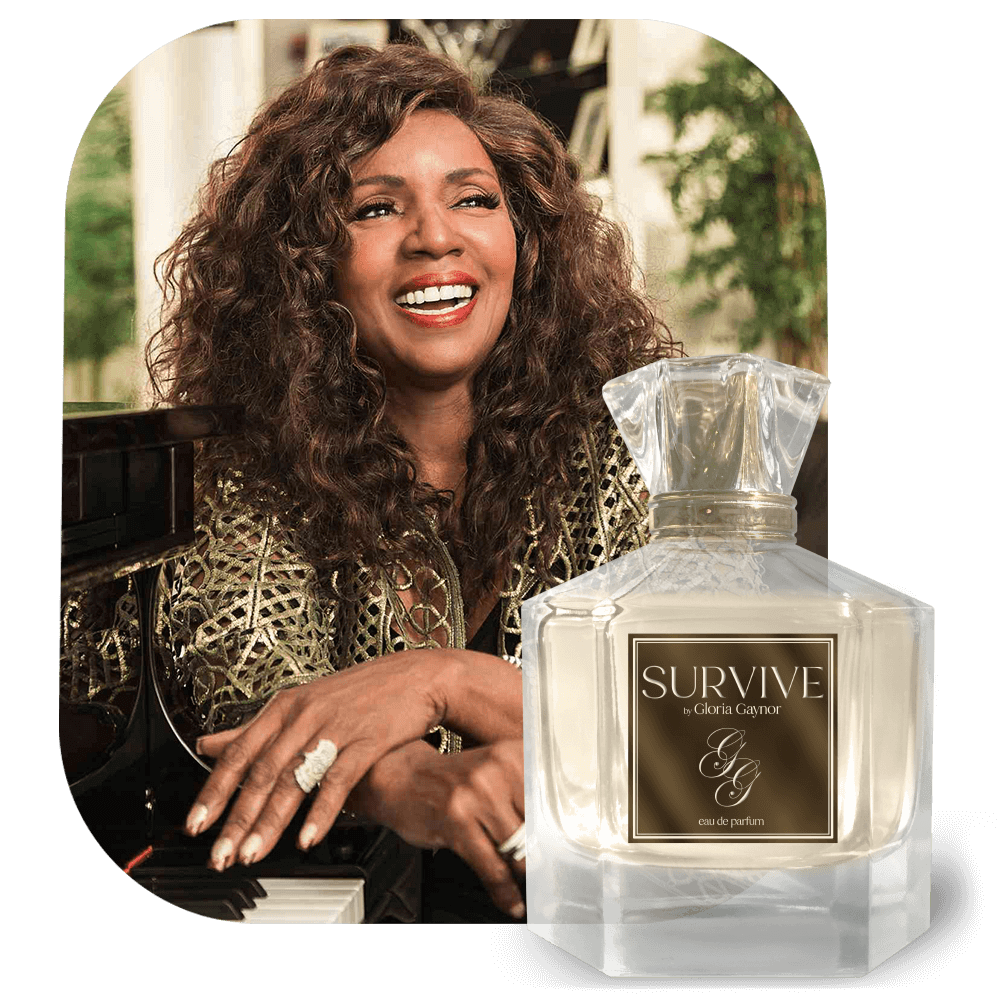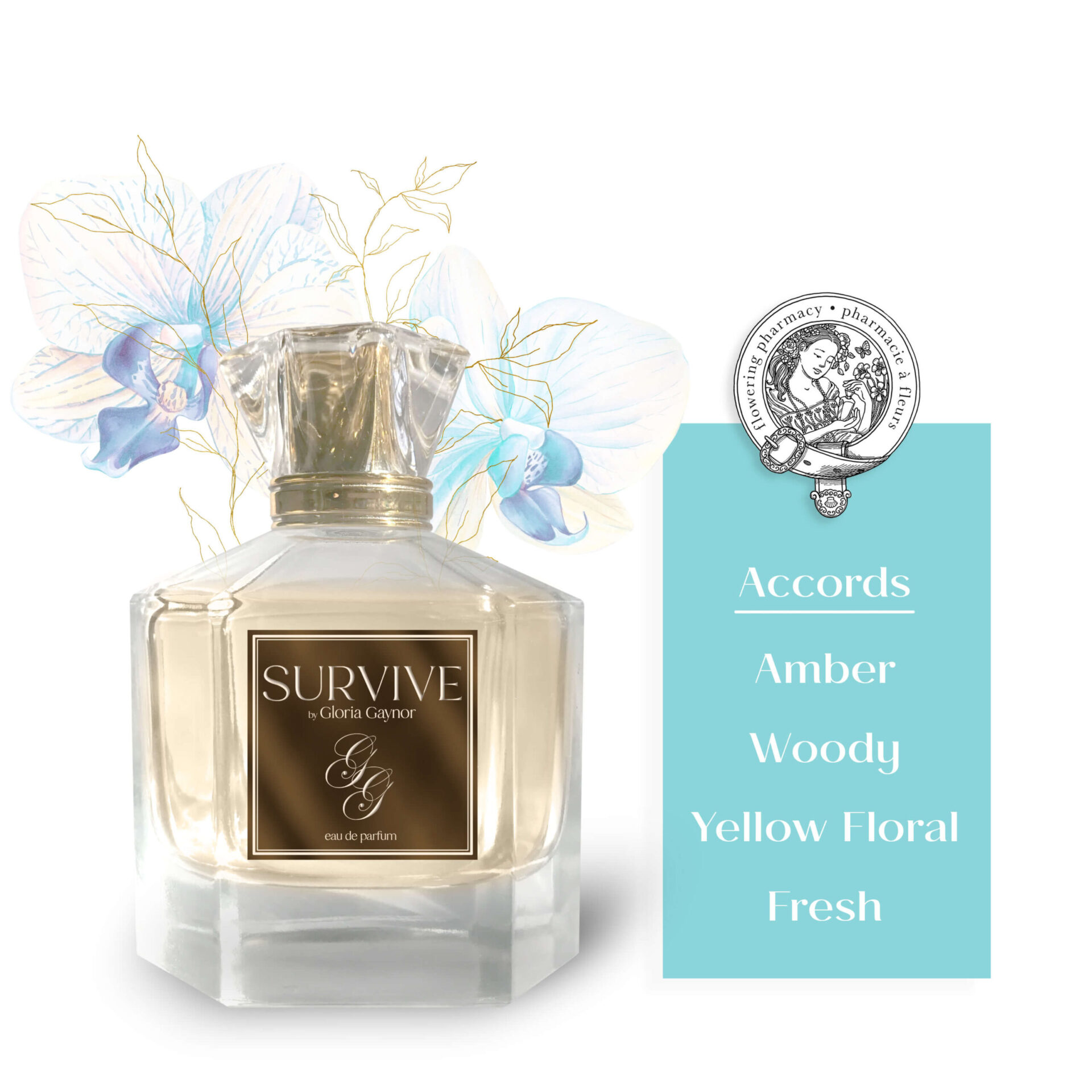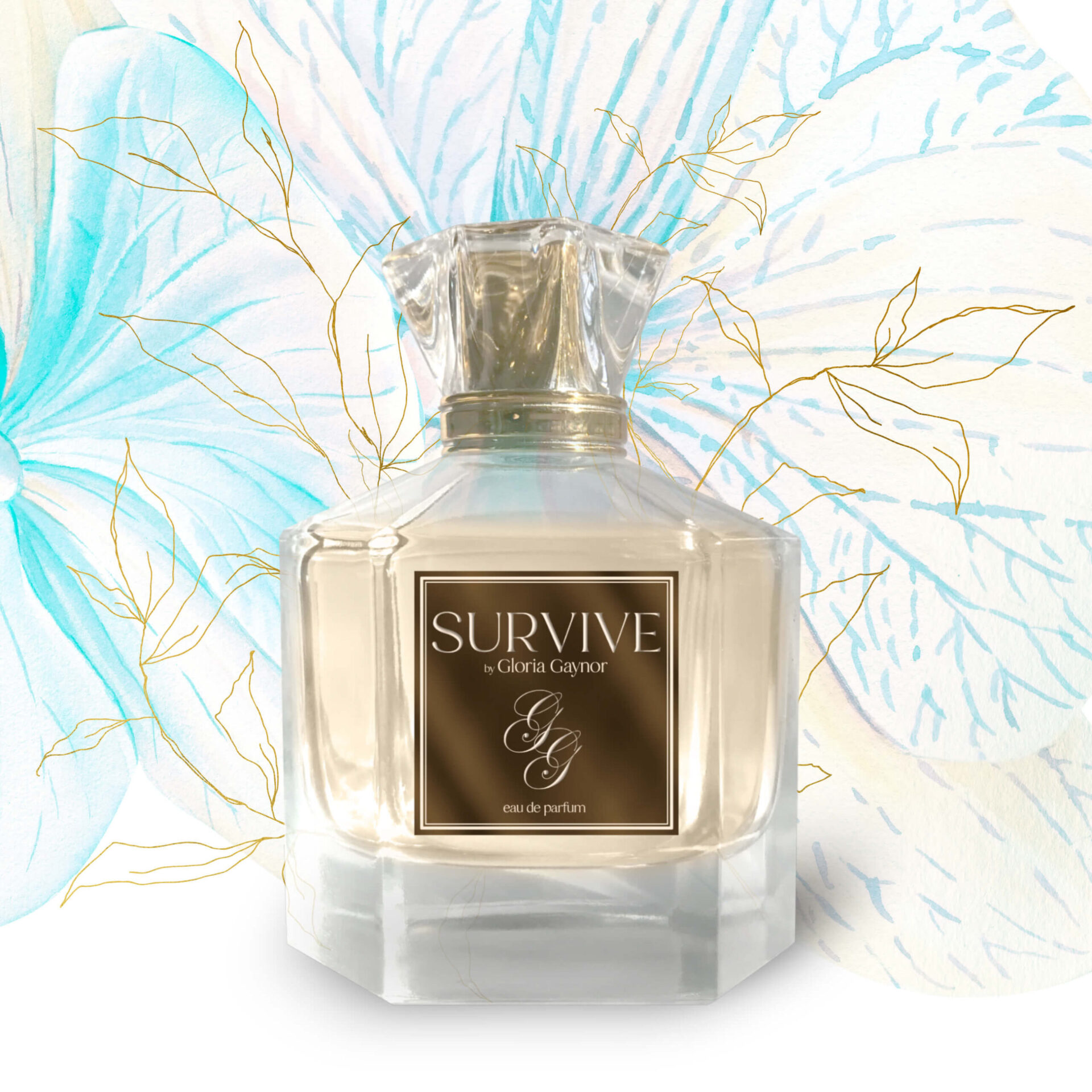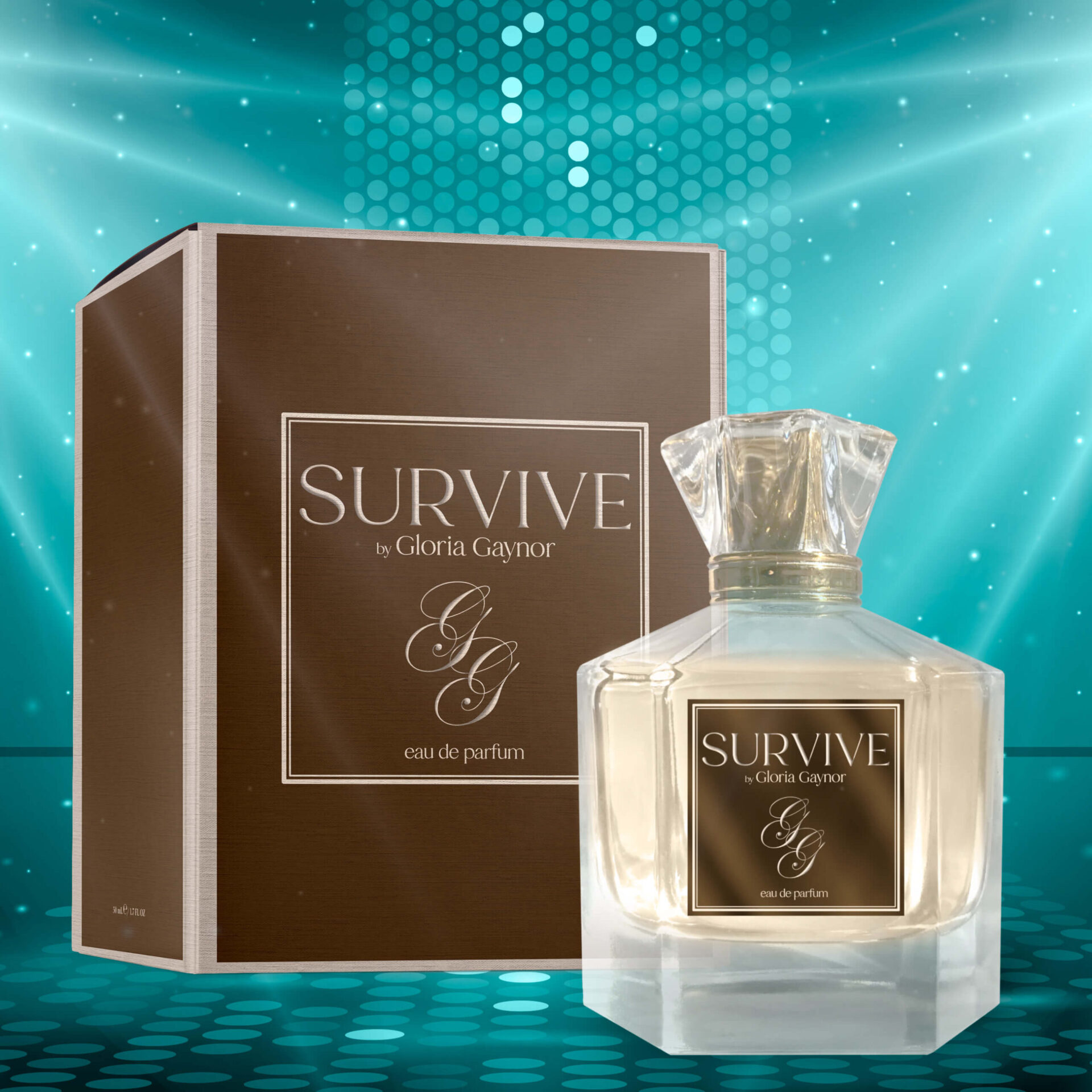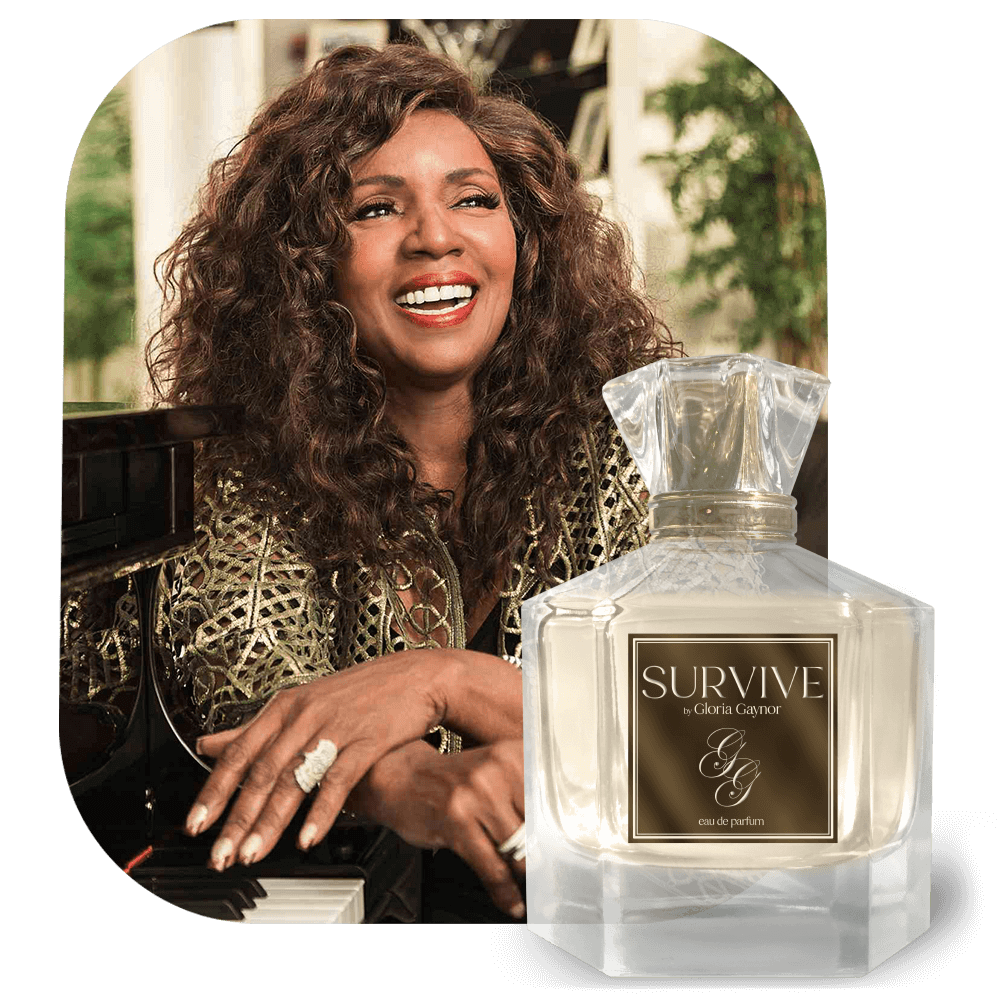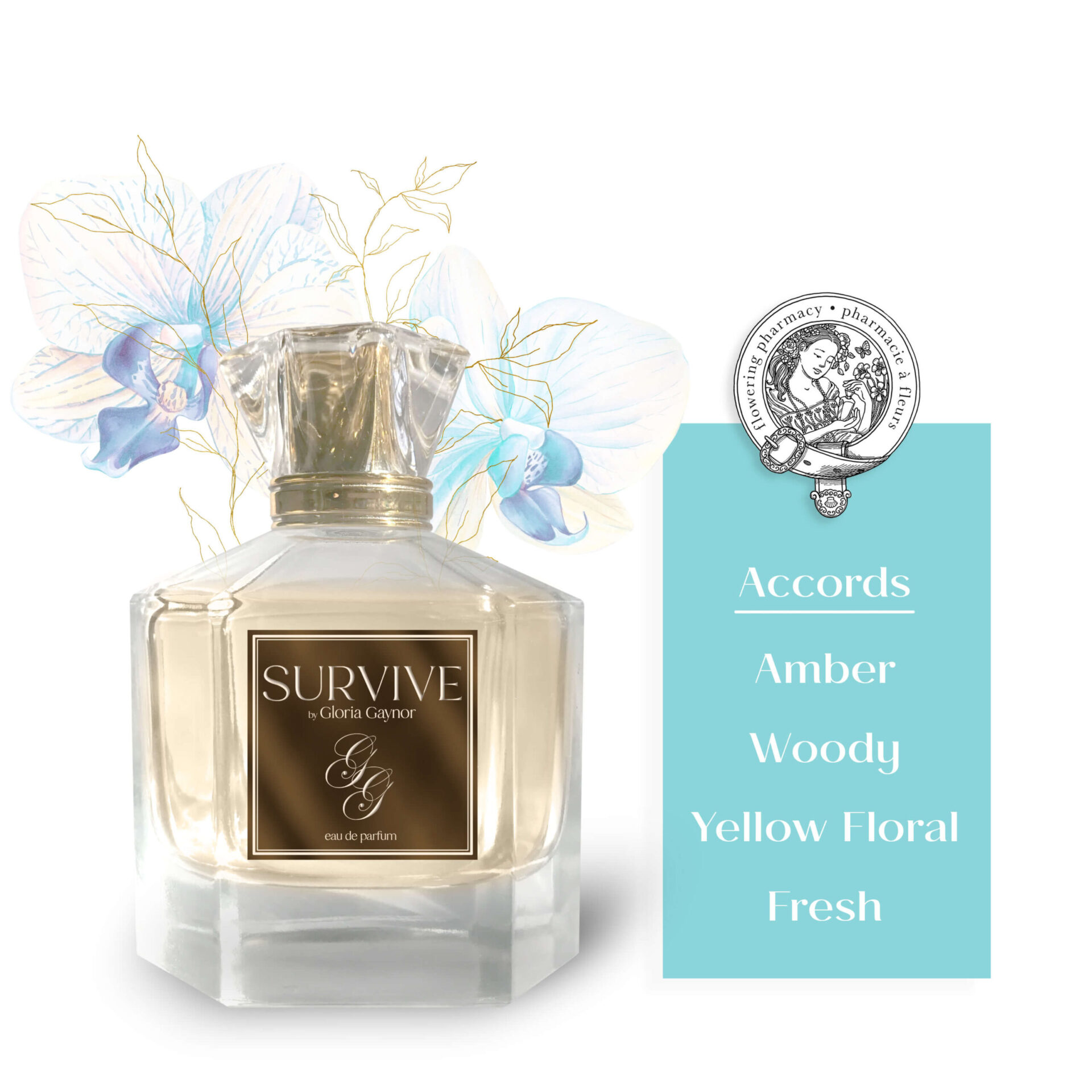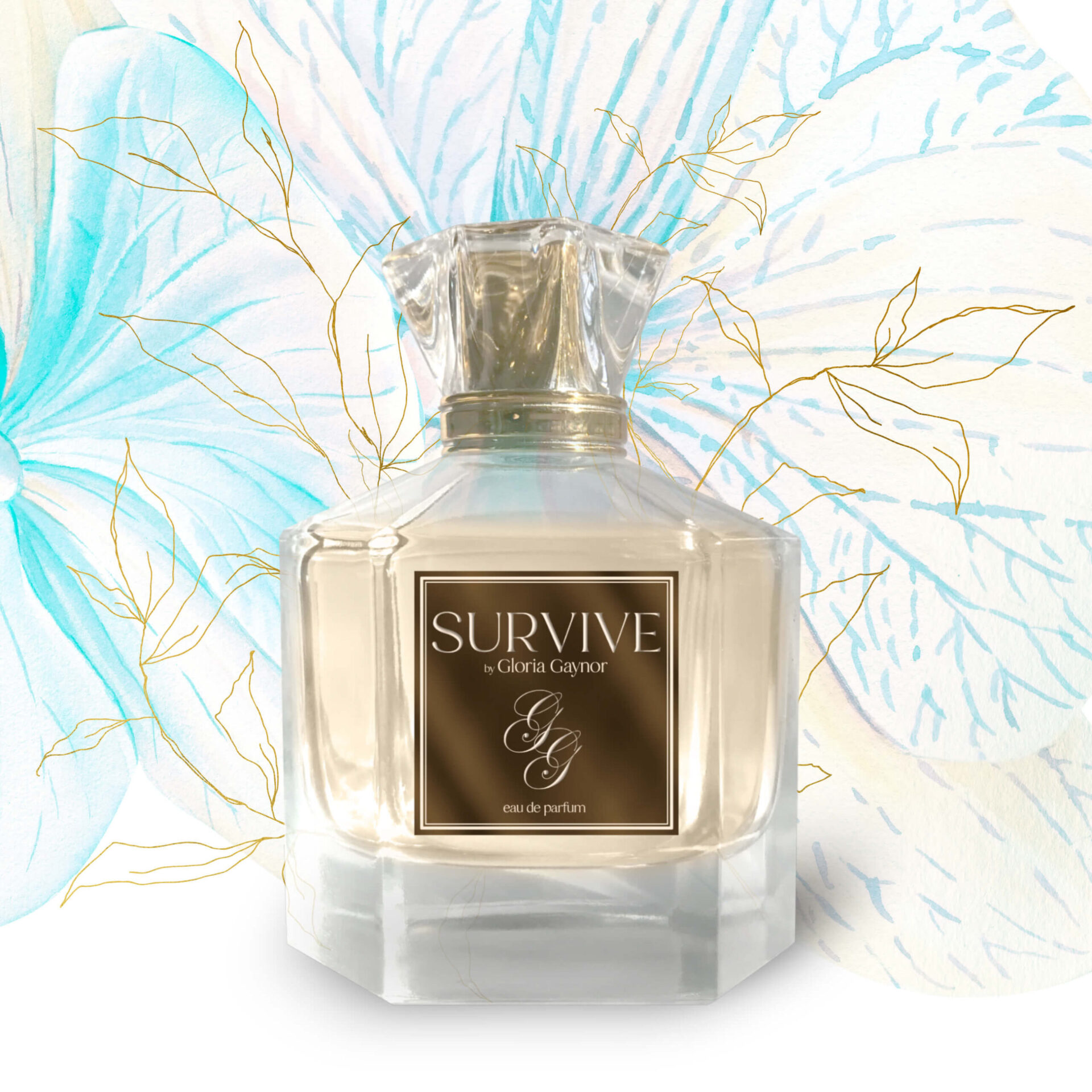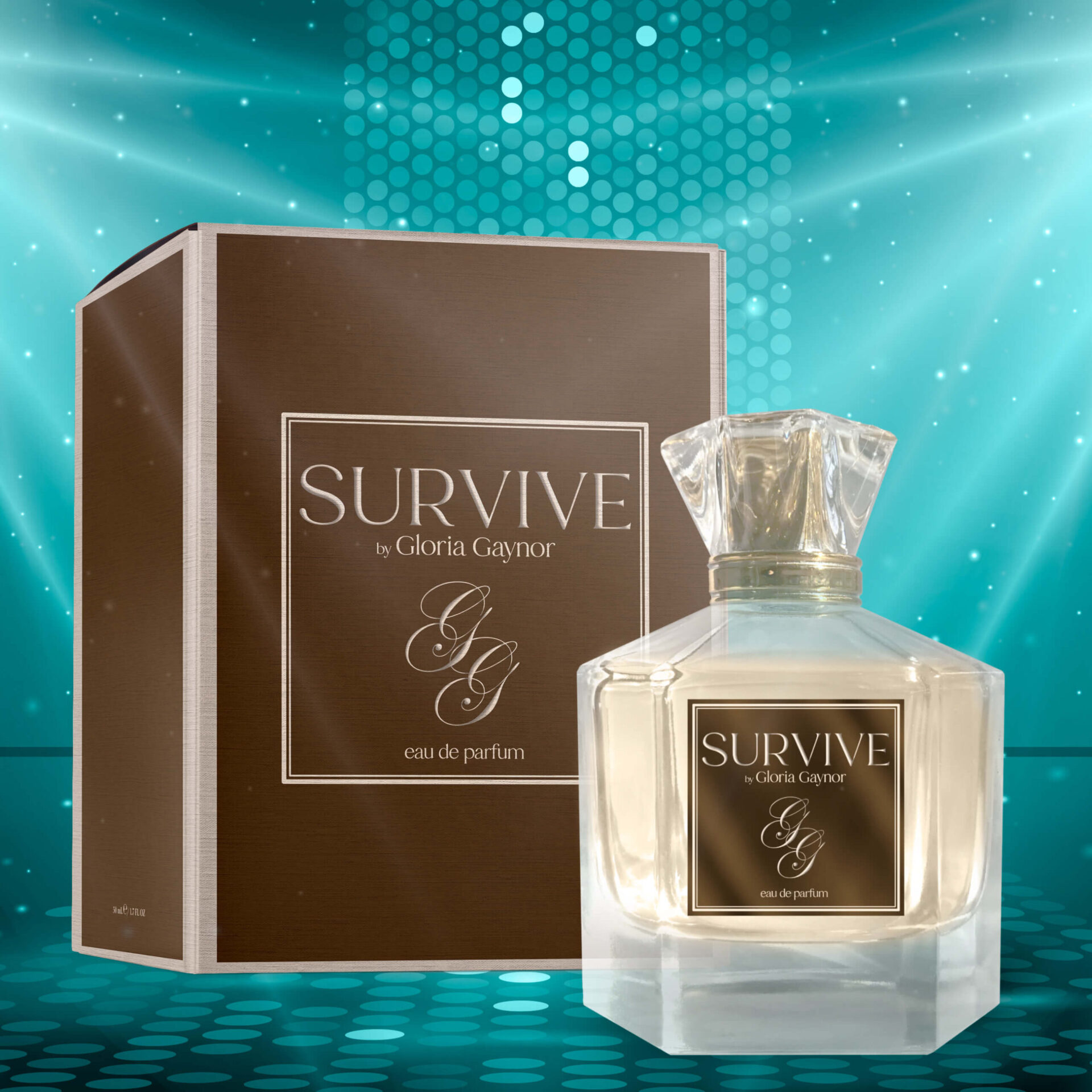 Even though this masterpiece fragrance represents a resurrection of sequins and magnificence, its elegantly restrained design conveys a powerful message of perseverance to help any individual challenge their conqueror. Proving never to underestimate a person you think has been beaten down.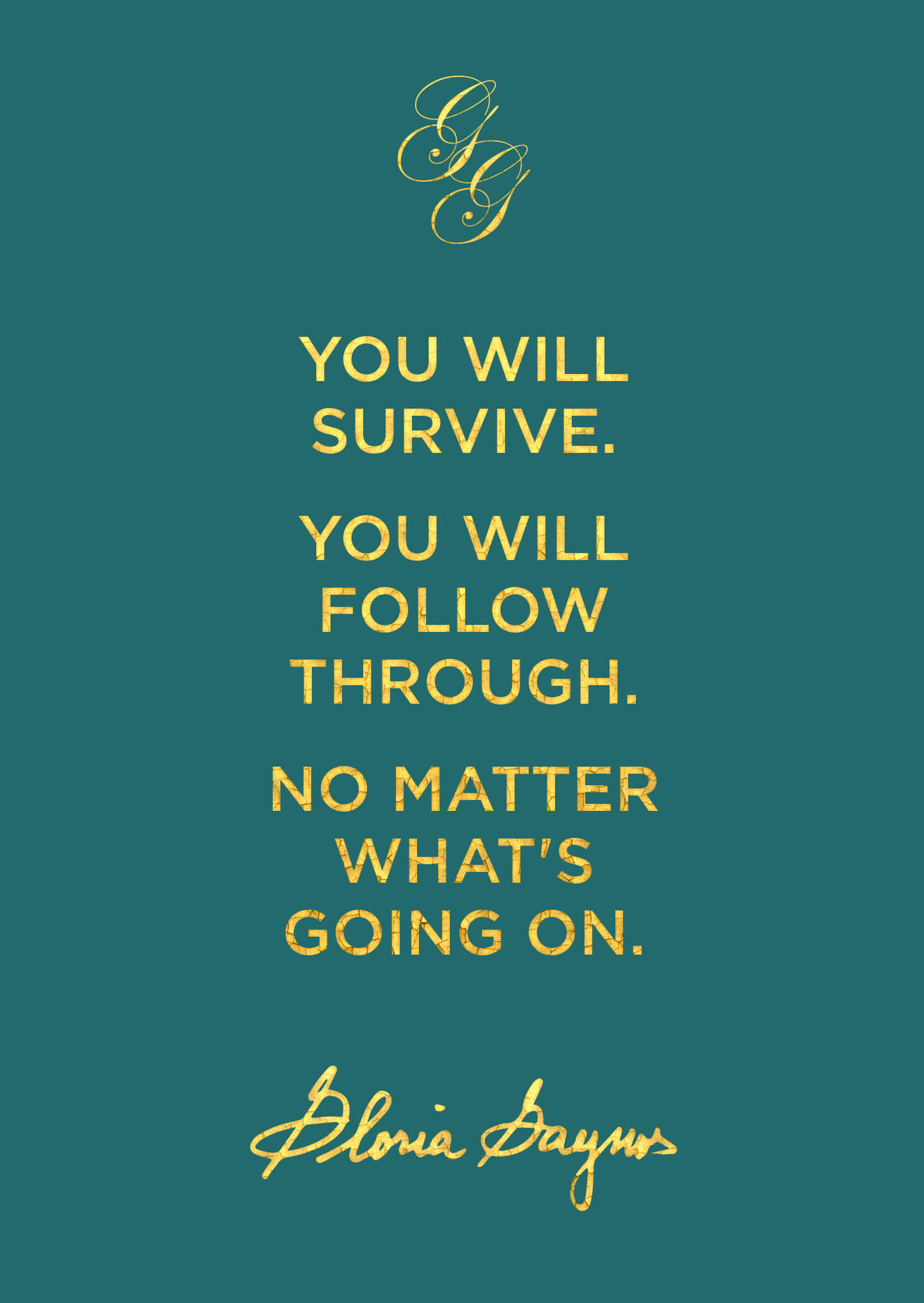 Gloria Gaynor
Survive
eau de parfum
Pre-Order Your Bottle Now!
Inspired by her iconic disco anthem, I Will Survive, this emboldening fragrance is sophisticated, confident, fresh, and unapologetically authentic. Survive captures the essence of Gloria's enduring influence and how her music has touched the lives of so many. It's almost like a flourmand—the heart has a lot of beautiful floral notes like golden muguet, cattelya orchid, and water jasmine, with a sweet dry-down of vanilla nectar entwined with liquid amber musk. This elegant and ethereal scent will be the perfect signature fragrance for trendsetters, soul-searchers, and lovers of life in all of us.