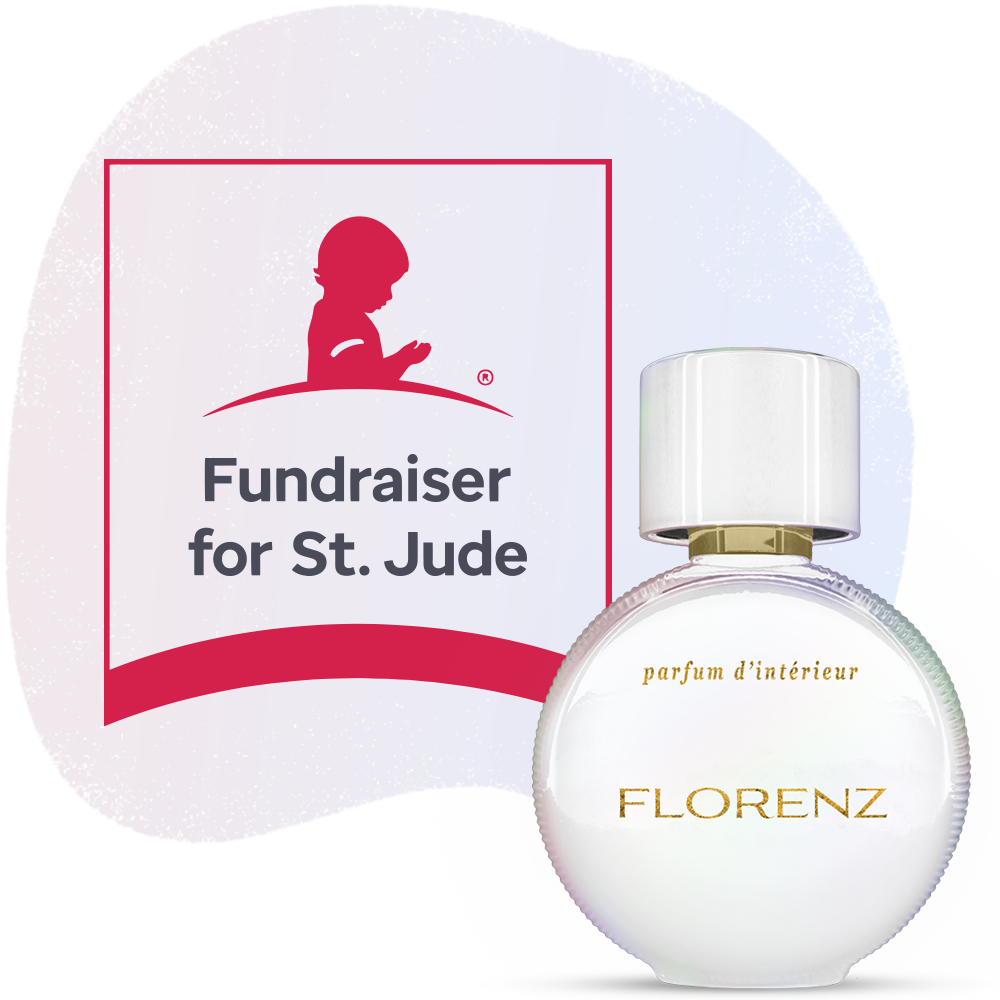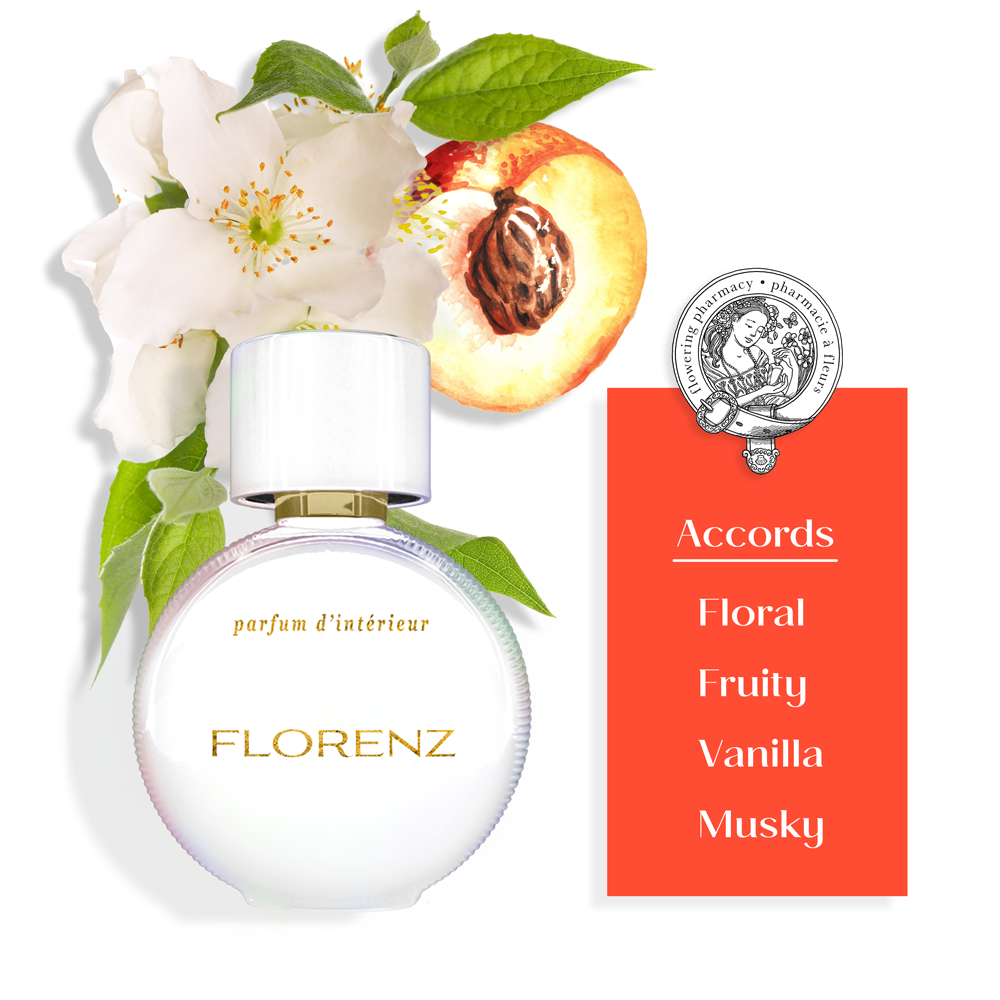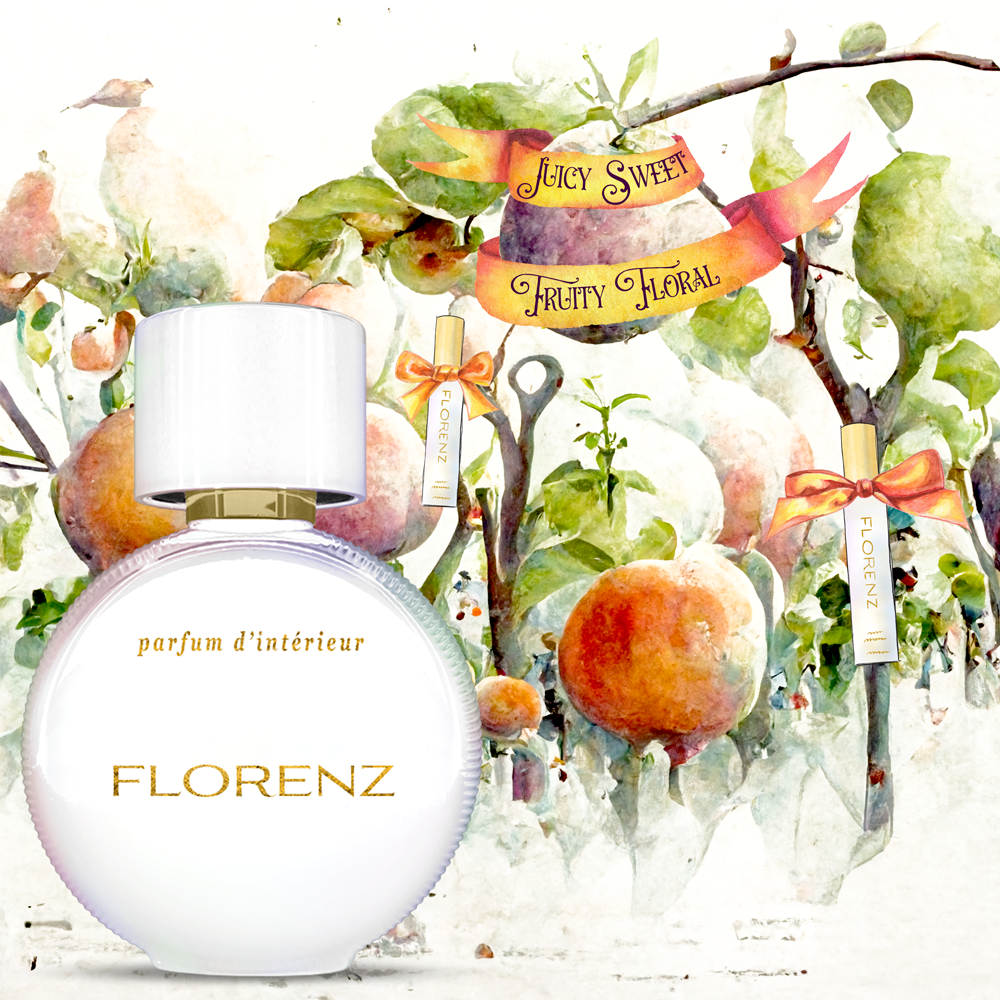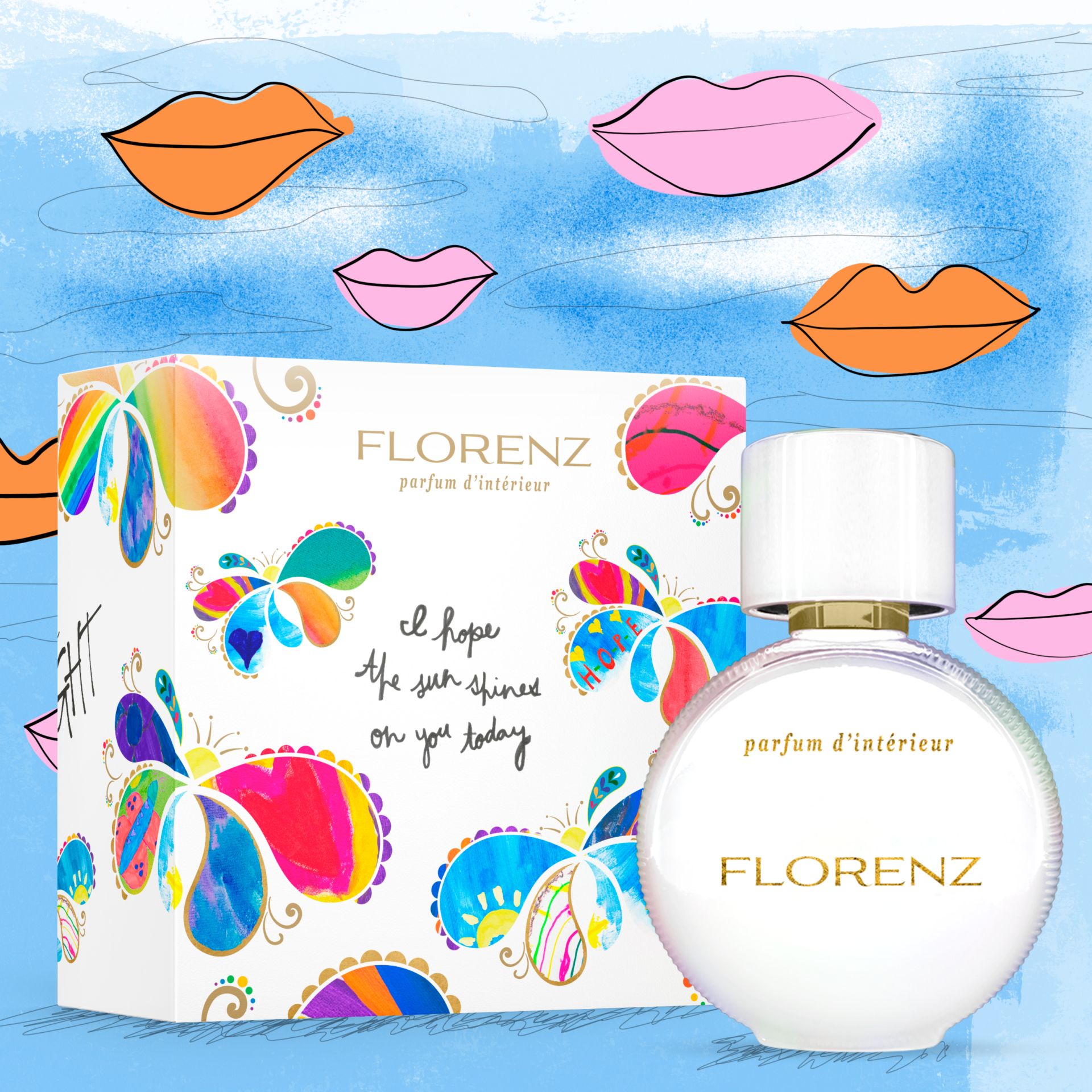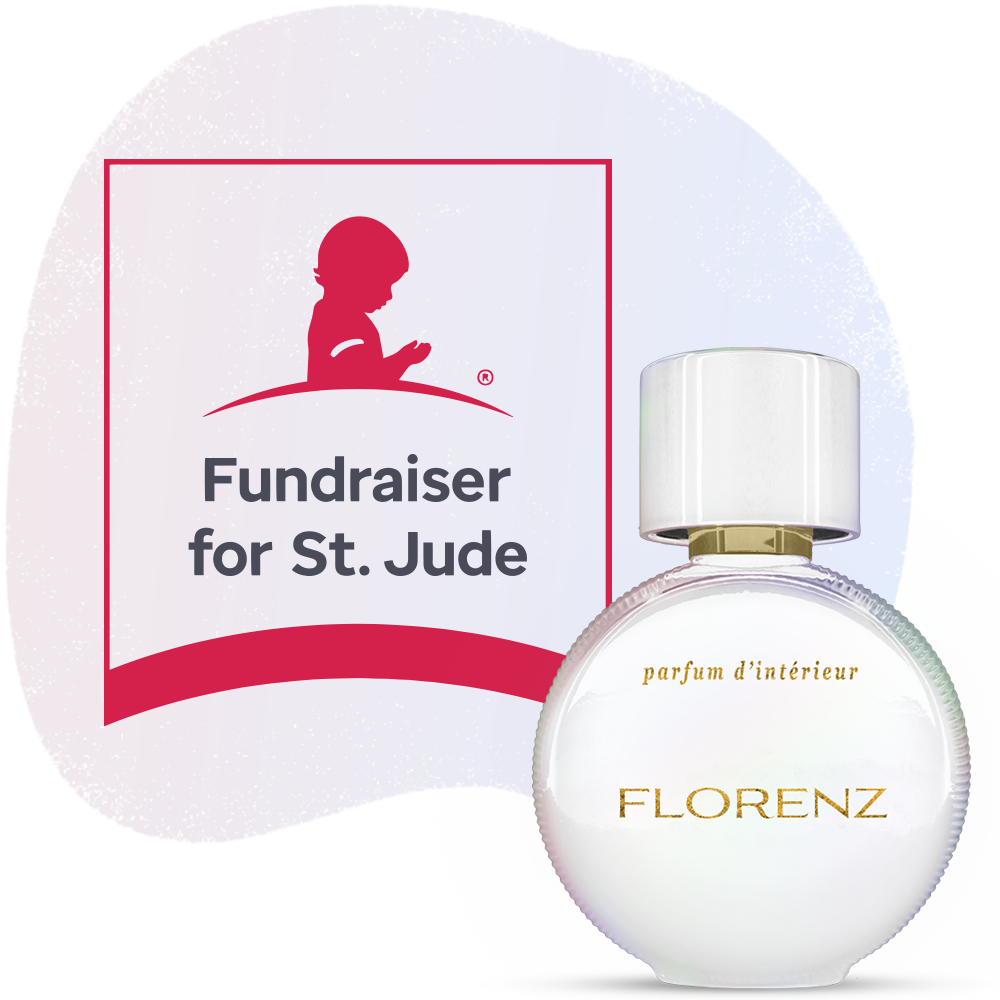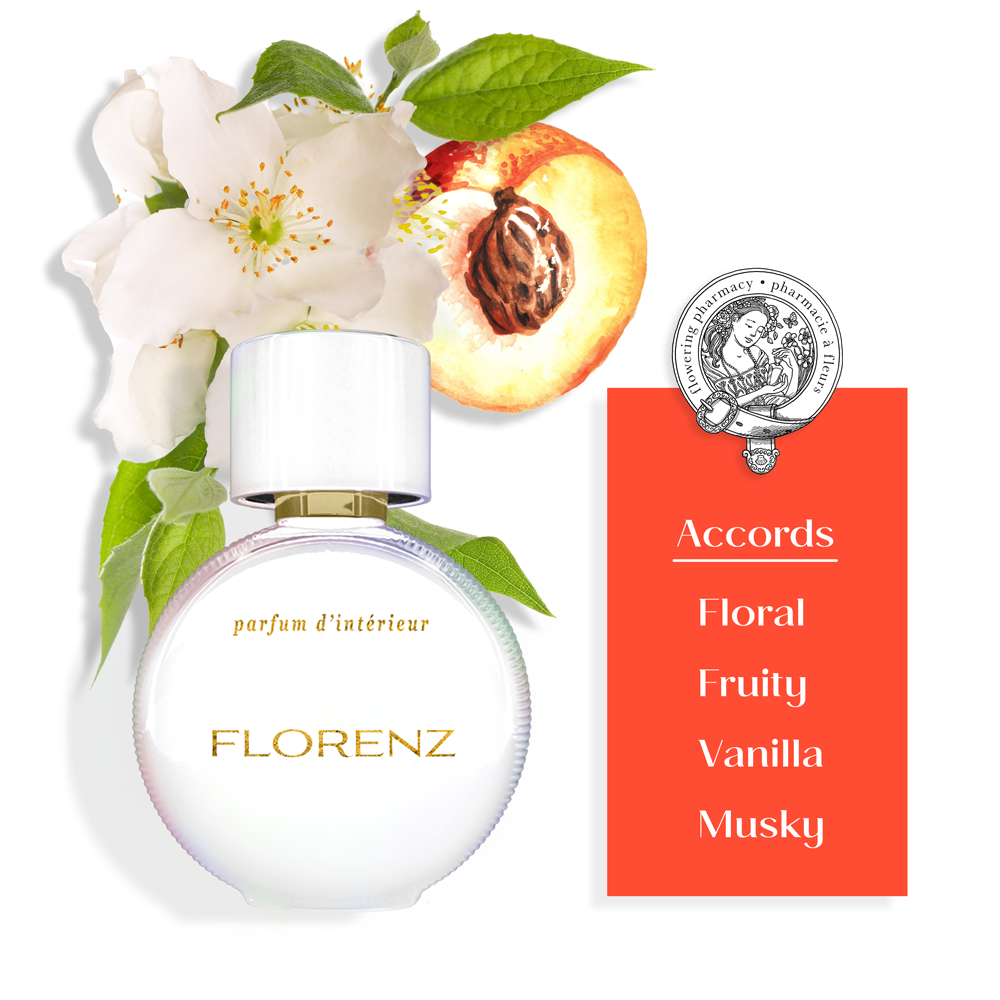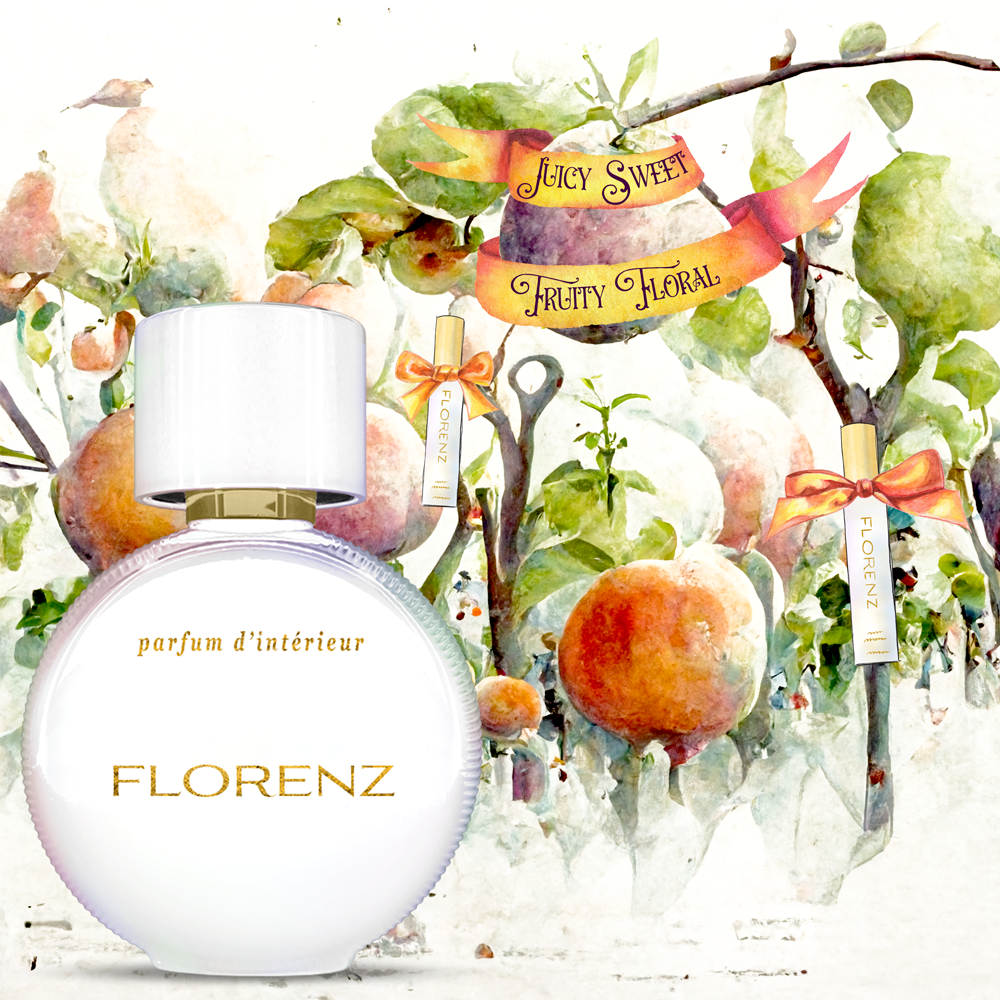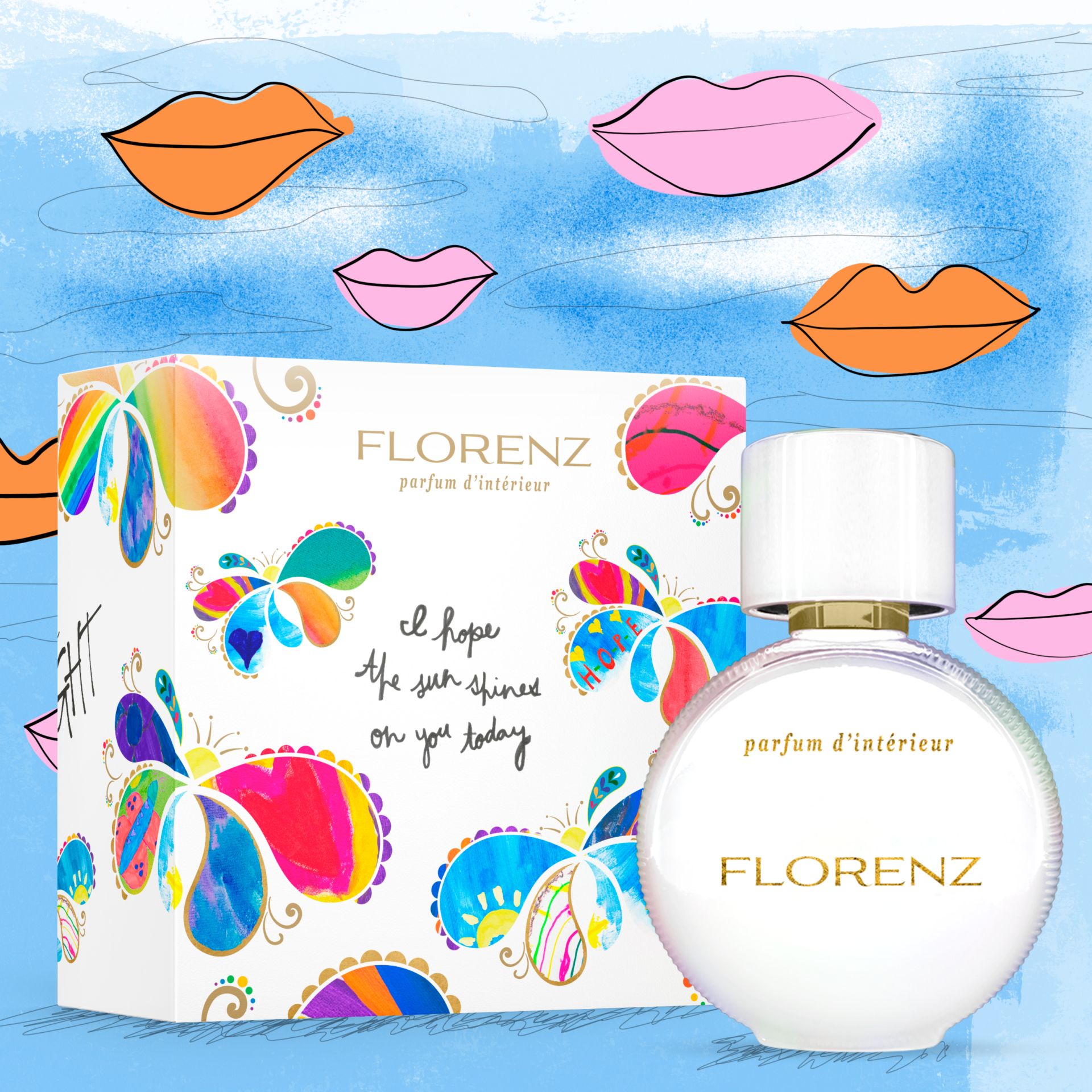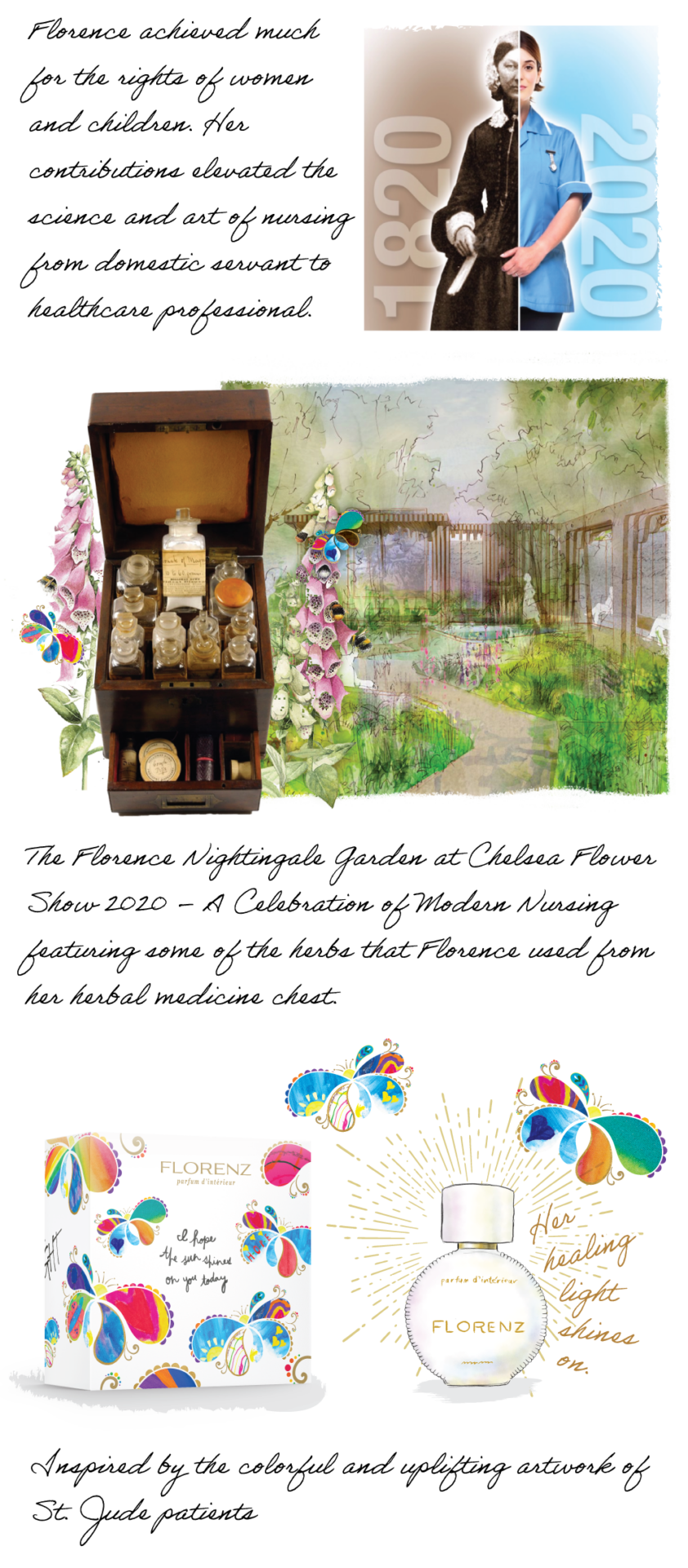 Florenz celebrates early pioneer Florence Nightingale, who had a vision for what nursing would become, laying a solid foundation for advancing the art and science of nursing and contributing significantly to humanity. The packaging design is inspired by the colorful and uplifting artwork of St. Jude patients Alana, Bridget, Cindy, Faith, Hazel, JaKayla, Maelin-Kate, and Madison and the hope and promise it portrays.
St Jude Research Hospital
Florenz
parfum d'intérieur
Flowering Pharmacy® will donate a portion of the proceeds from the sale of Florenz™ to St. Jude Children's Research Hospital®
A juicy sweet fruity floral orchard scent peppered with ripened notes of peach nectar, and relaxing florals, all under a bright turquoise sky. This colorful and luminous composition contains some of perfumery's best-loved ingredients. From the luscious top notes of apricot and vanilla orchid to the creamy accords of jasmine and gardenia, all wrapped deliciously in just a hint of soft musk. It makes your space feel sunny, joyful, and entirely lovable.