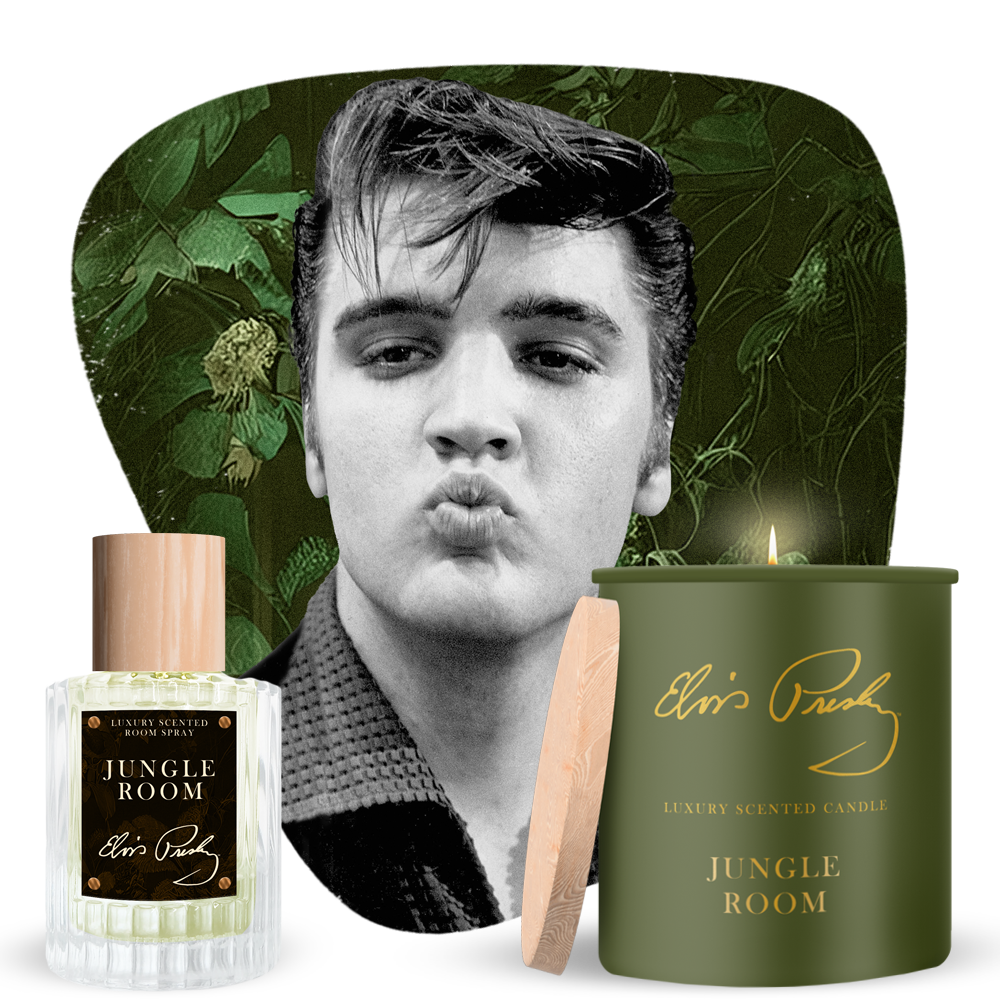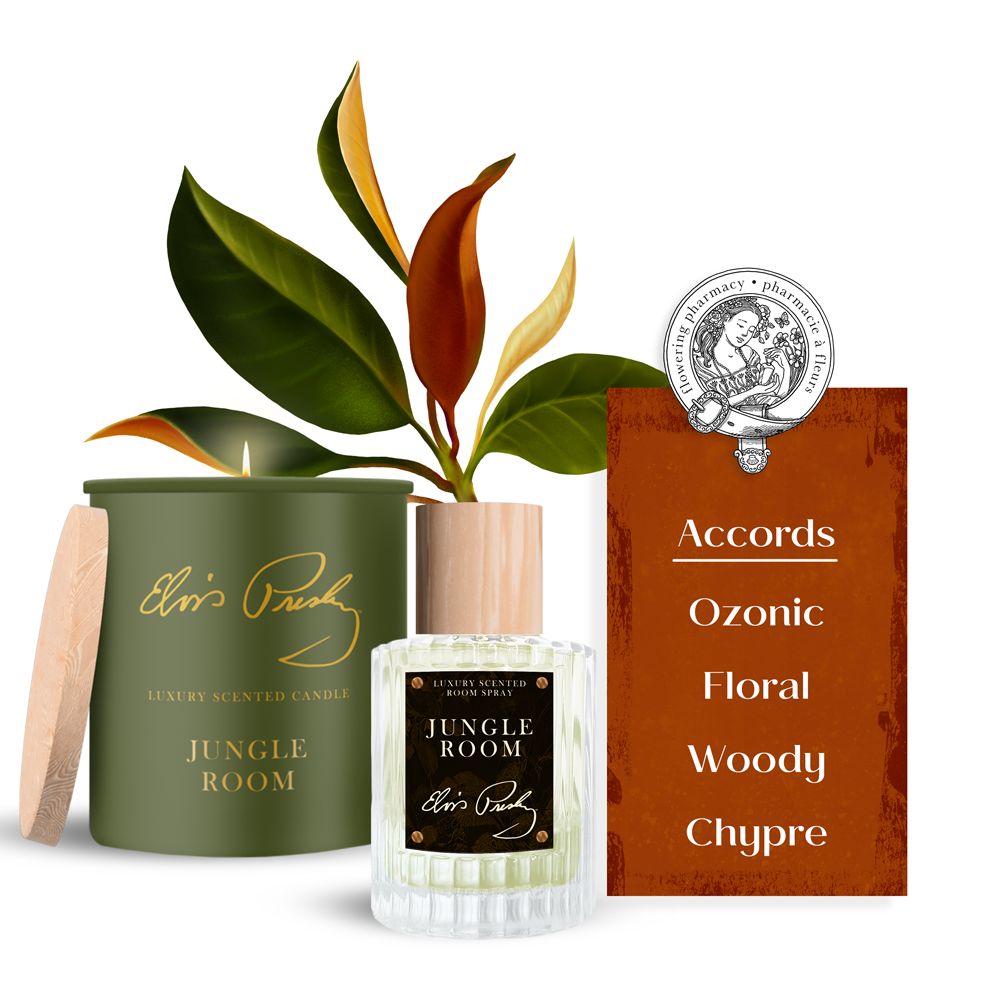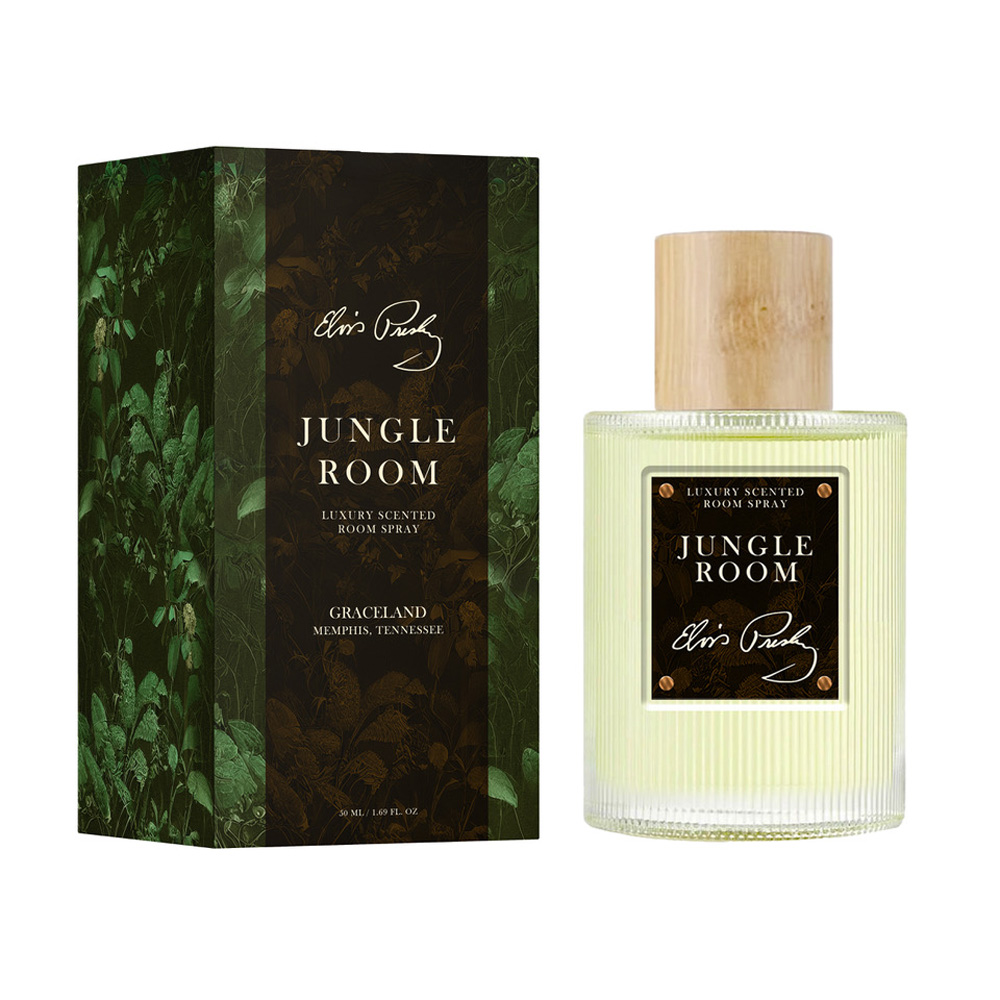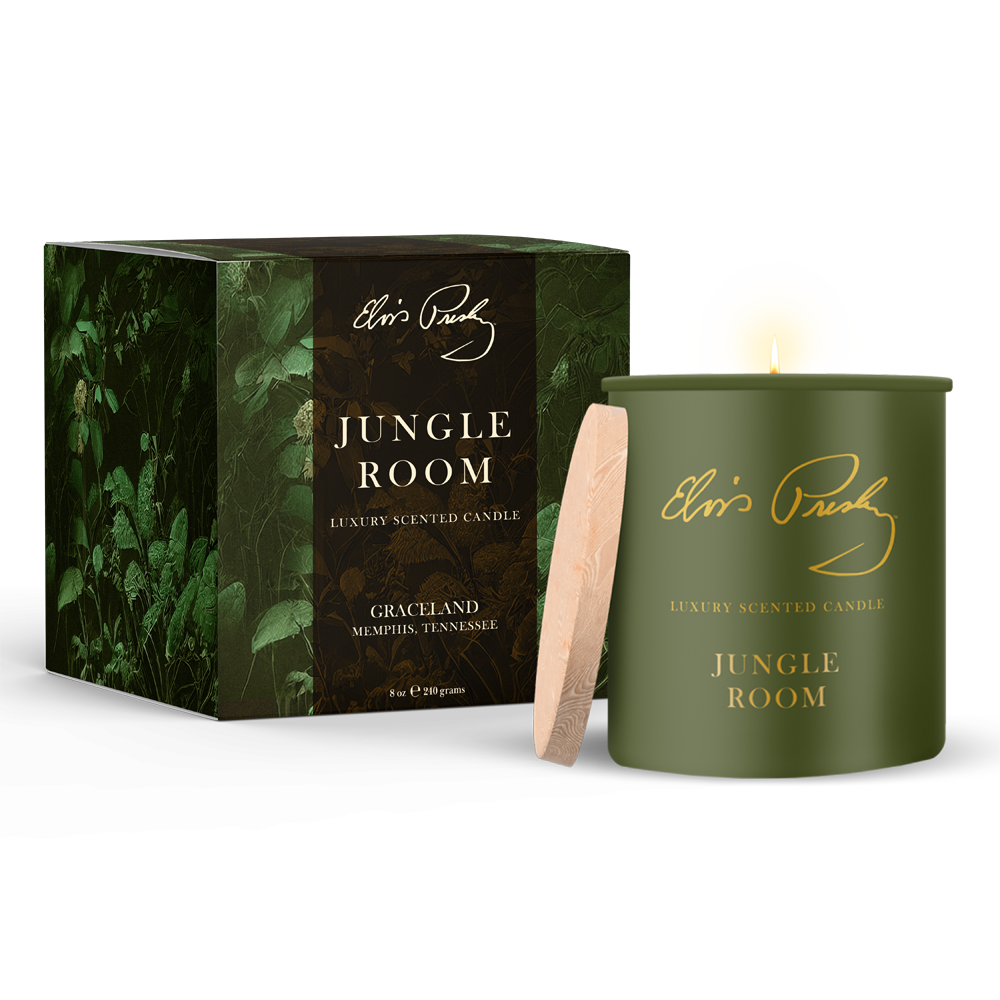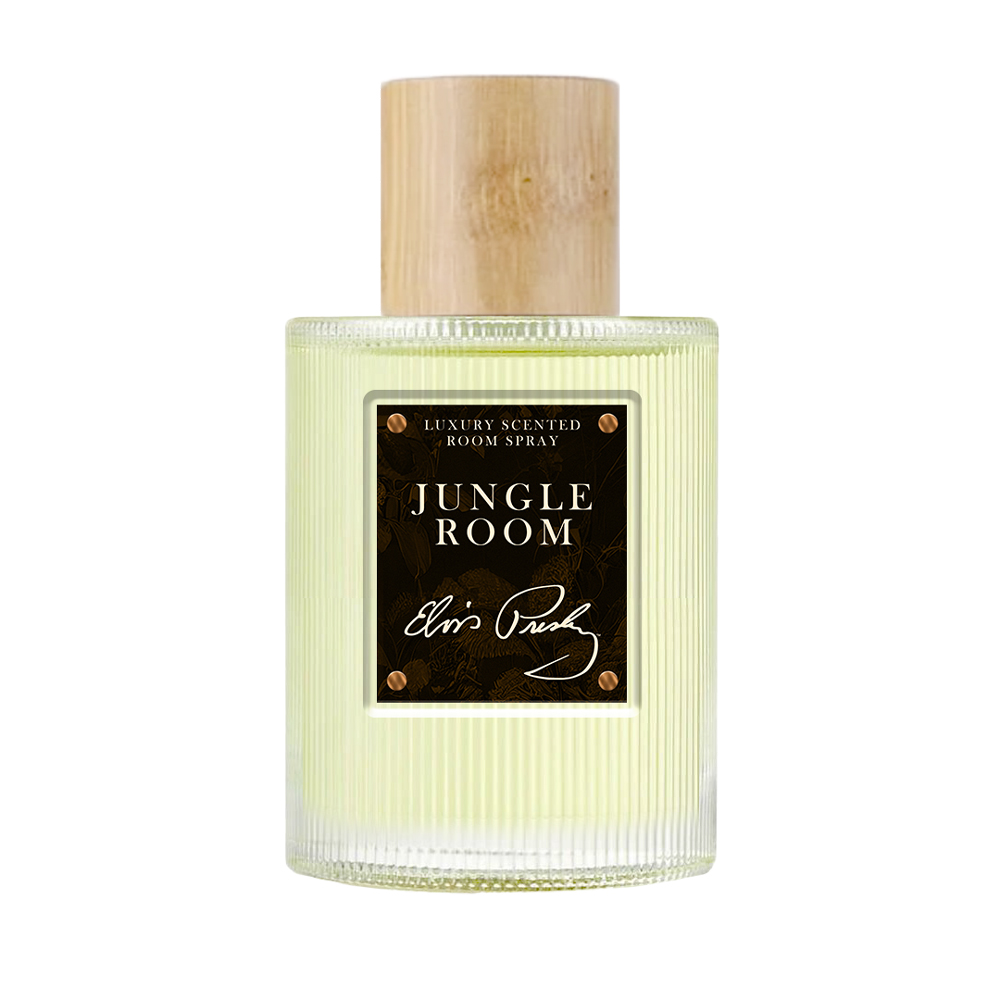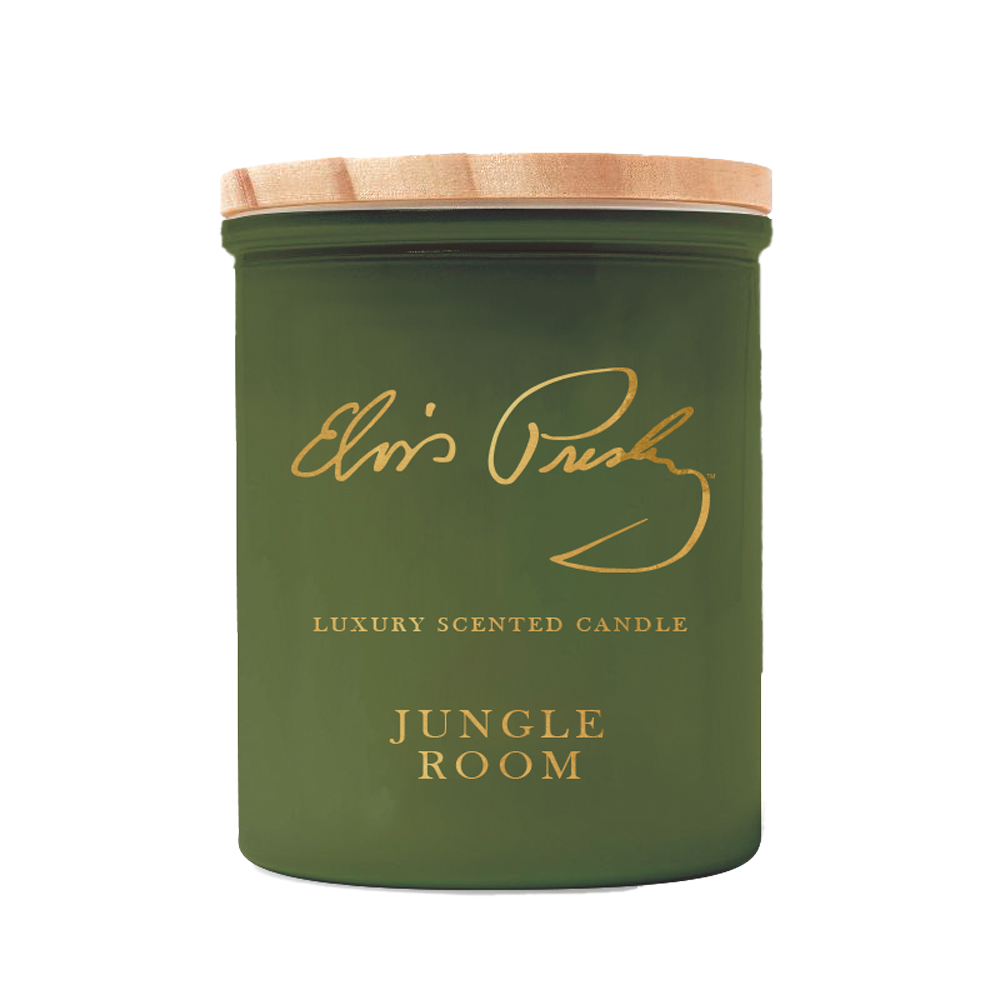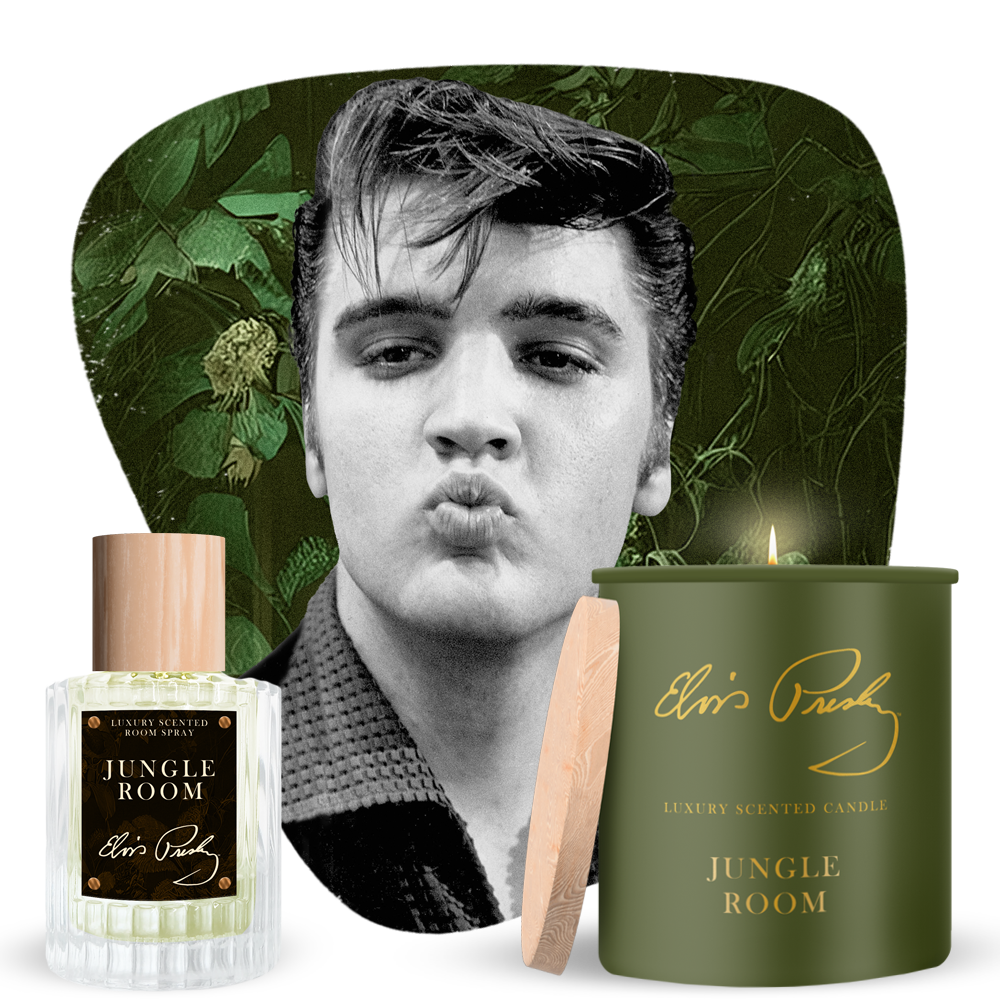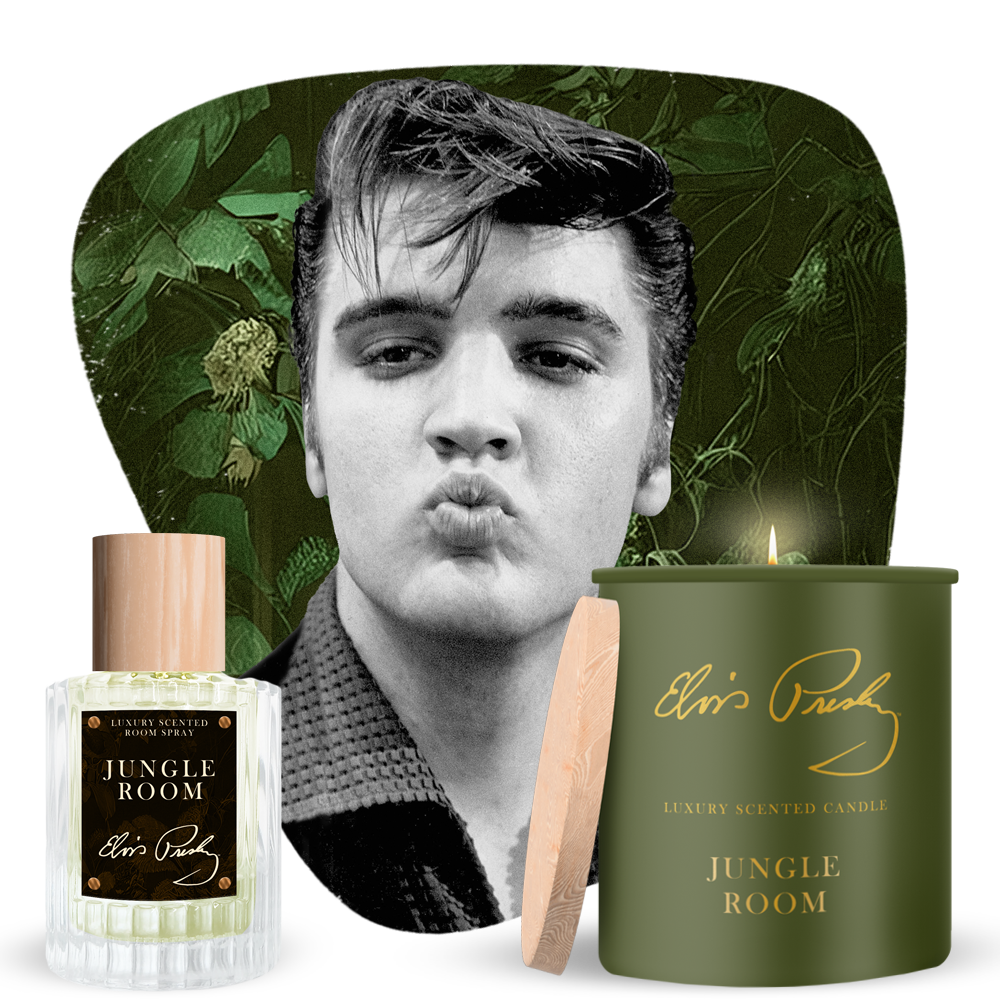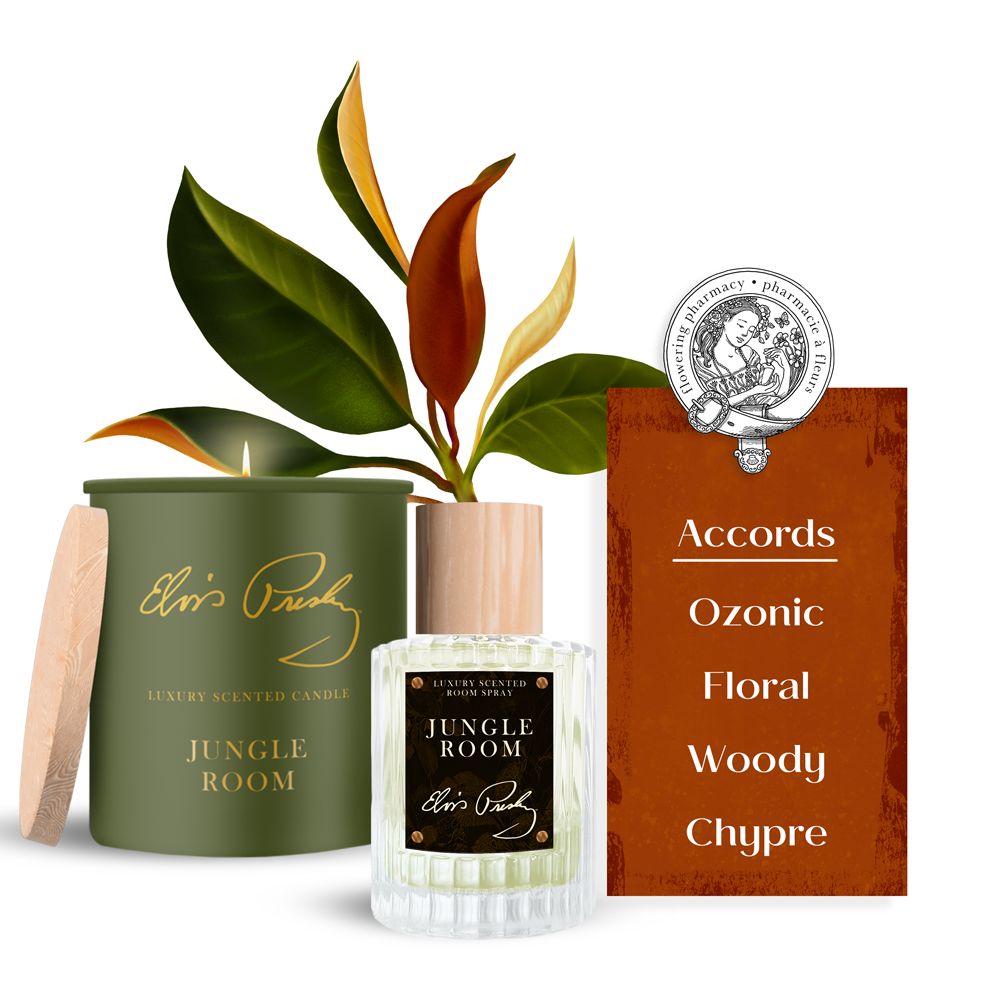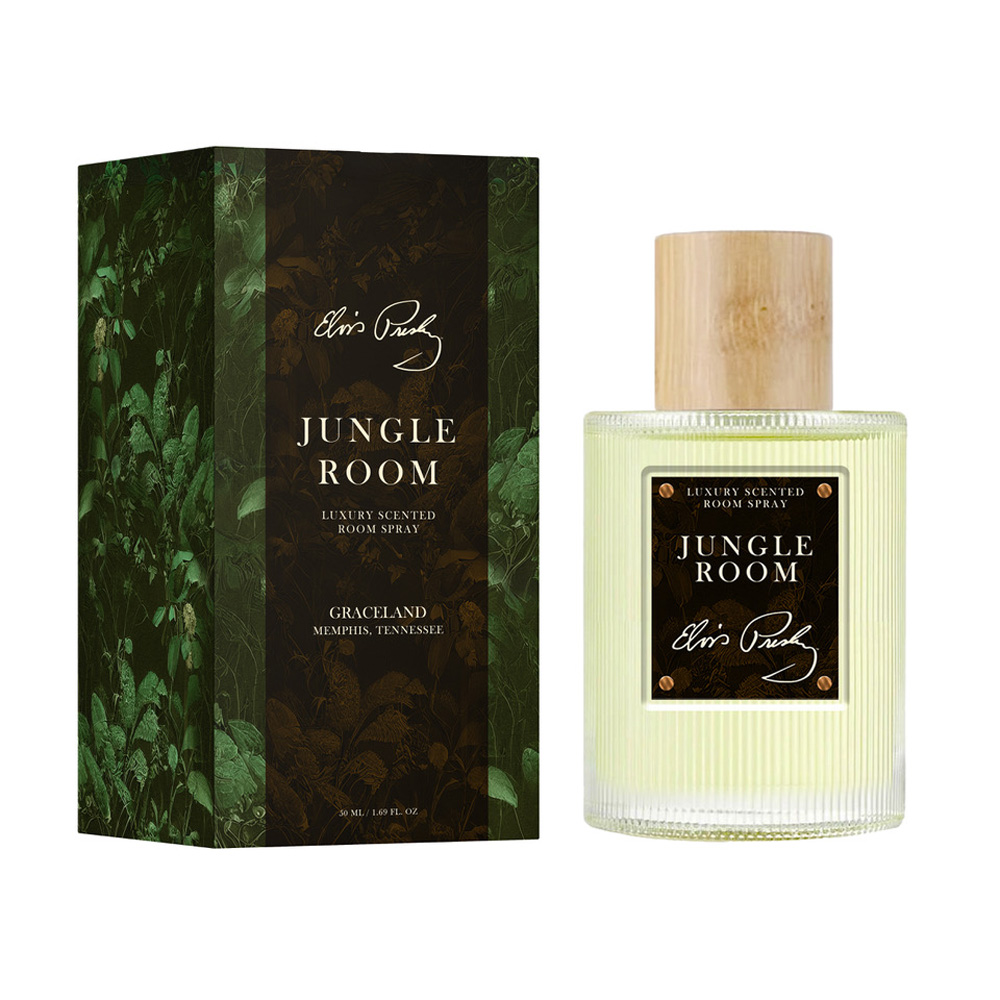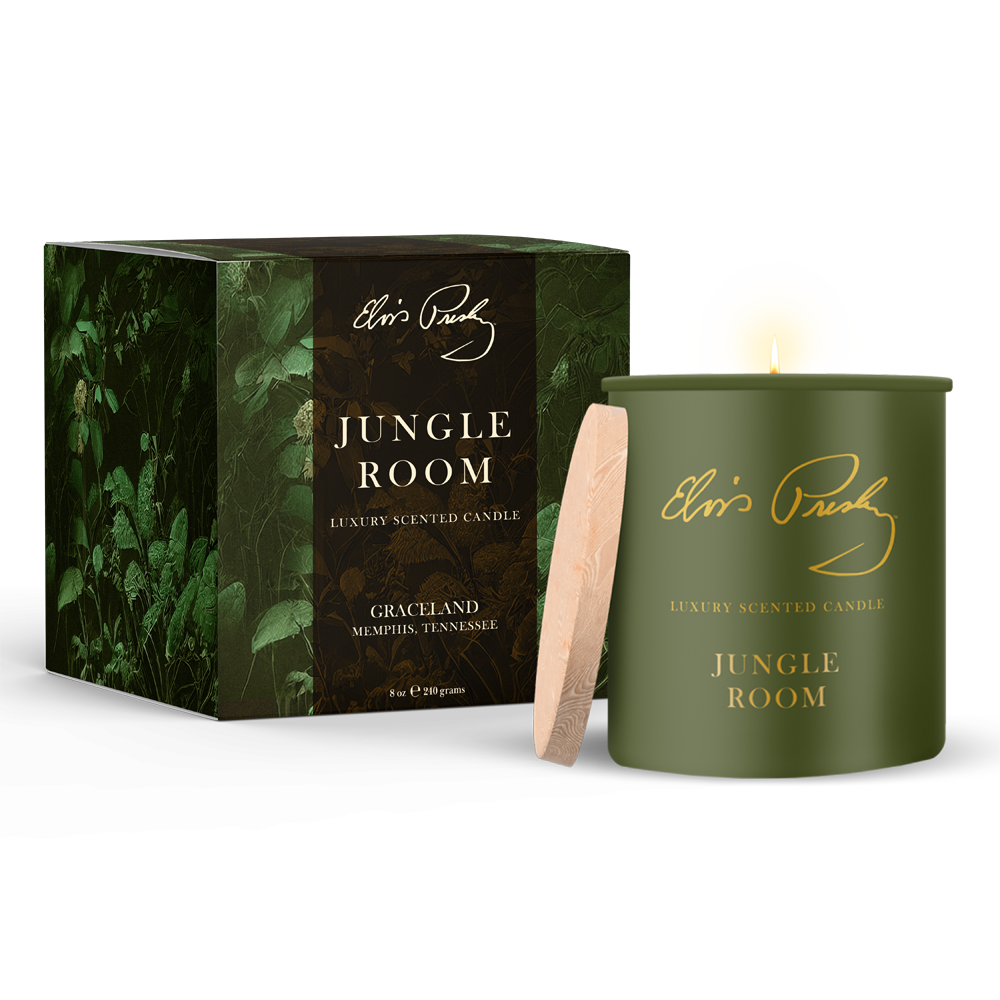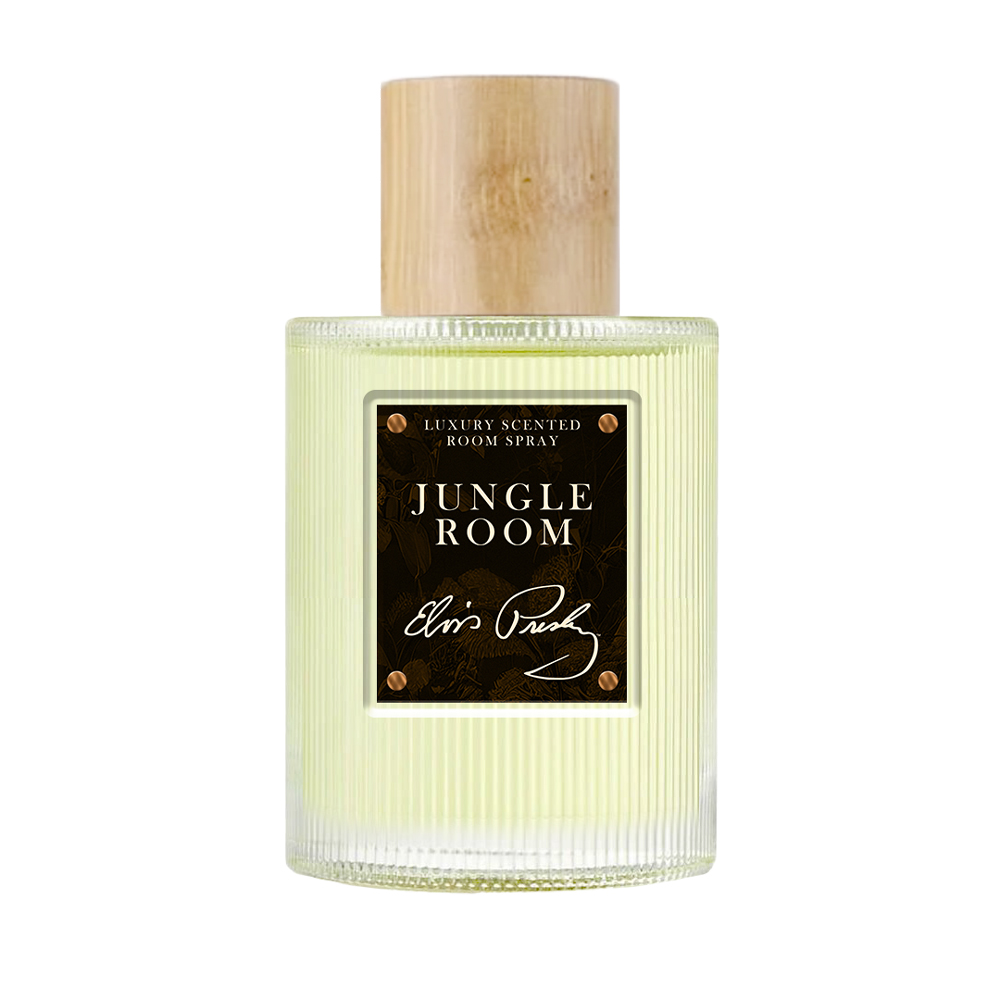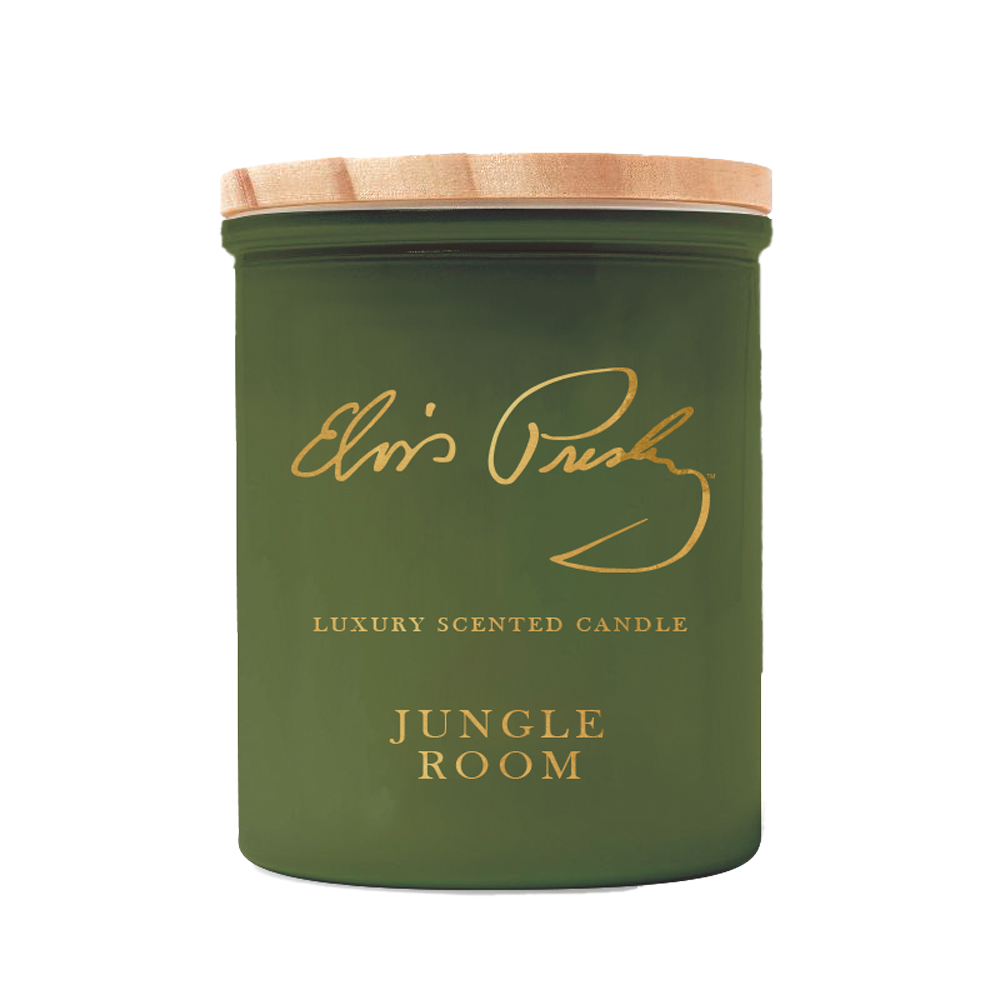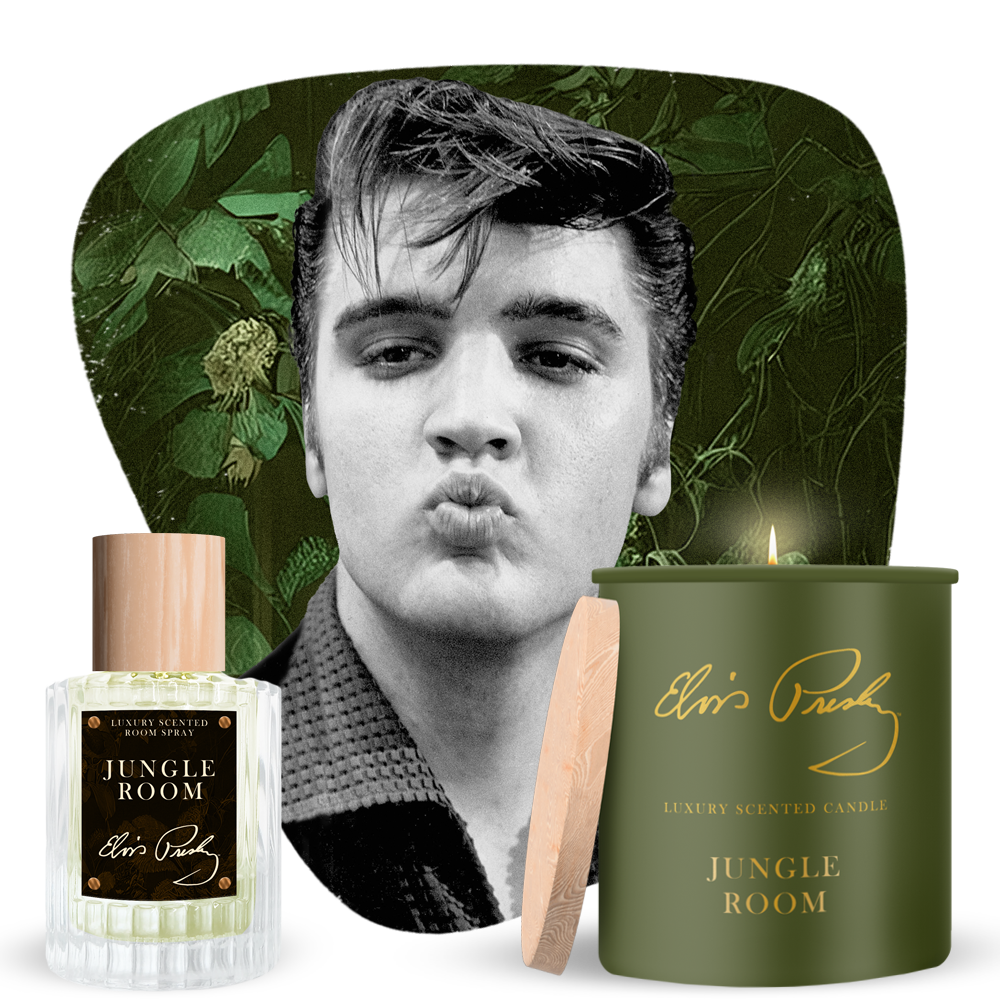 JUNGLE ROOM artwork is inspired by Elvis's tropical man cave with wall-to-wall green shag carpet that reminded him of the lush green rainforests and vibrant ferns of his beloved Hawaii.
Elvis Presley Jungle Room Collection – Candle & Room Spray
Pre-order Jungle Room licensed candle and room spray today!
Get ready to be transported with a fragrance inspired by Graceland's inner sanctum. Elvis's den—popularly known as the JUNGLE ROOM—is replete with lush greens, spicy suede notes, and tropical florals. This is an aromatic ode and interior style statement for adventurous movers and shakers who favor hedonistic scents and hypnotic beats. The beautiful custom-designed Jungle Room fragrance is available in an 8-ounce candle with a wood lid and a 1.7 fluid-ounce room spray in a glass bottle with a wood cap. Both are officially licensed and carry Elvis's authentic signature.