Camille Kostek Signature Fragrance Collection
Echoing feelings of connectedness and well-being, a new seasonal fragrance collection by Camille Kostek pairs her favorite woodland and coastal settings with the distinctly alluring notes of her modern blonde vanilla bark compositions.
In classic French Toile de Jouy style, Blonde Bark traces the spirit of the four changing seasons as Camille has always loved living through them as a girl from New England. Each season is depicted by romantic scenic illustrations and blonde vanilla bark-themed fragrances. Home decor and interior design lovers will find it impossible to resist the charming allure of Camille's product packaging.
Available for pre-ordering now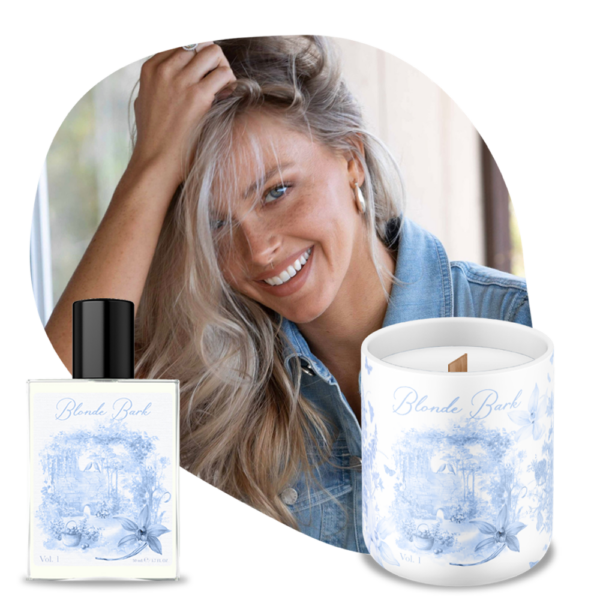 Arriving with a rustle 'neath our feet, Vol.1 serves as Camille's signature fragrance. Within her secret garden, songbirds frolic before flying South for the winter, and Ralphie looks on as luscious, late-season apples are gathered in one last harvest. This intimate, magical hideaway woven with opulent sweet-smoky blonde vanilla accords cast an enchanting spell.