Marilyn Monroe Signature Candle
We are all of us stars, and we deserve to twinkle.
Marilyn Monroe's iconic smile and exquisite beauty are timeless—but her real radiance shines from an inner truth few had the privilege to see. A skilled poet and curious soul, Marilyn loved to lounge at home, writing and reading from her 400+ book personal library. Those quiet, thoughtful moments away from the public eye were what helped to recharge Marilyn's effervescent nature and bolster her spirit.
Honoring Marilyn's journey of self-discovery and self-care, we were honored to recreate and share Marilyn's luxurious scented candle using authentic archives of her most beloved scents.
Available for pre-ordering soon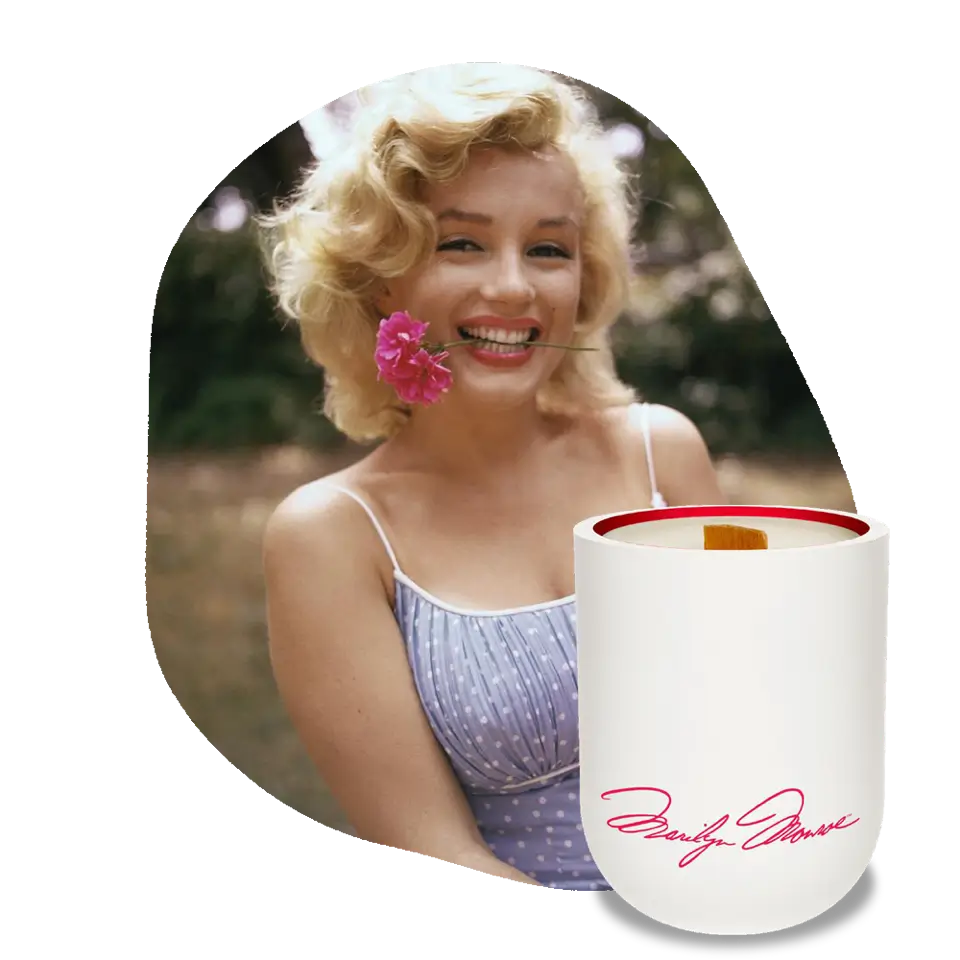 The MARILYN SIGNATURE CANDLE represents the raw and simple beauty central to her spirit. Its opulent rose geranium fragrance is complimented by the elegant design features of Marilyn's handwritten signature set against a swath of white, reminiscent of her famous "Seven Year Itch" dress. The eye-catching interior matches her favorite red lipstick. *Marilyn Monroe™ and the Marilyn Monroe signature are trademarks of The Estate of Marilyn Monroe LLC. Rights of Publicity and Persona Rights are used with permission of The Estate of Marilyn Monroe LLC. Photo by Milton H. Greene © 2023 Joshua Greene. Actual final product pending licensor approval