Florence Nightingale: Her Healing Light Shines On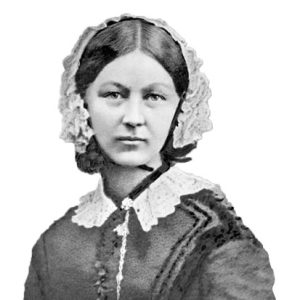 Although Florence Nightingale's name is well-known today, many people are unaware of just how indelible her mark on history has been. Her uniquely holistic view of health and healing shaped the scope of modern-day nursing and blazed the trail for women's rights. During the dark times of the 19th century, Florence was a luminescent figure spreading light to everyone she encountered.
Florence, who was named for the Italian city in which she was born, grew up with her sister in England. A precocious child, Florence loved to learn, and her parents ensured she was well-educated in languages, math, literature, and history. Education ignited a deep passion for Florence–and she preferred her studies over traditional women's roles.
Deeply spiritual, Florence felt called to serve several times throughout her life. Shortly after her first awakening, at the age of 16, she dreamt of becoming a humanitarian and wished to study nursing. But her family discouraged her, arguing that the profession wasn't appropriate for a woman of her stature.
Despite her family's initial disapproval, Florence persevered and even turned down a marriage proposal to instead study nursing at several European institutions.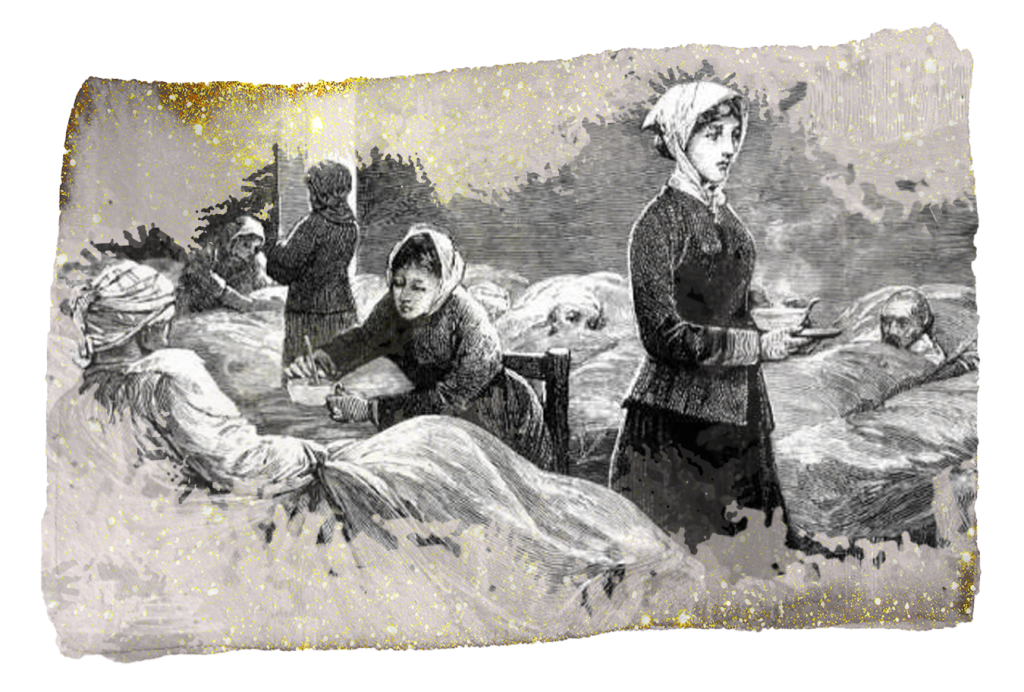 Florence took copious and prolific notes while caring for her patients. These observations translated into more than 200 books, pamphlets, and articles. They were also foundational in establishing The Nightingale's School of Nursing, at St. Thomas' Hospital in London in 1860.
While Florence trained midwives and nurses in workhouse infirmaries, her school's reputation grew and soon reached Britain's Secretary of War. As Europe grappled with the atrocities of the Crimean War, word of poor medical conditions surfaced in the newspapers, the Secretary begged Florence to help. She immediately gathered 28 nurses and delivered supplies to the military hospital in Scutari. But what she really brought to wounded soldiers was personalized and humane care.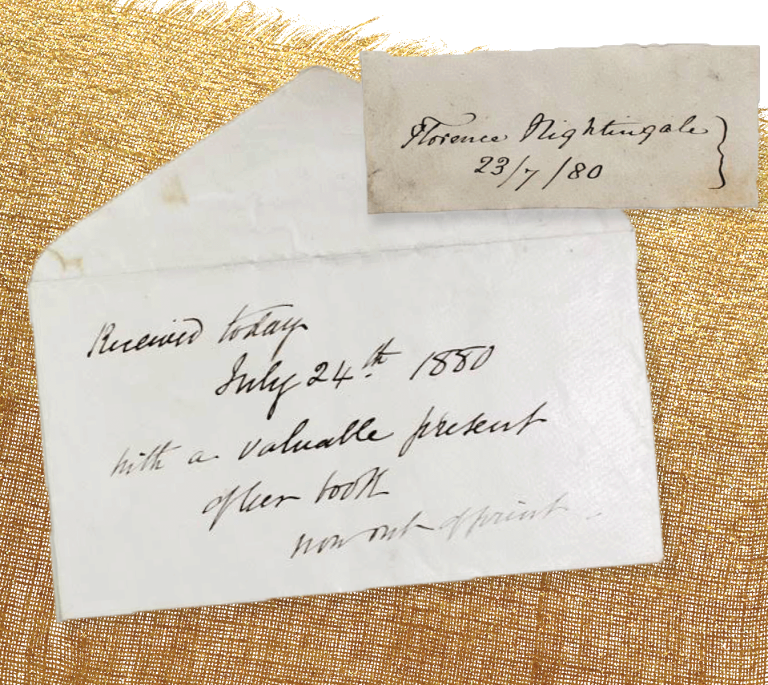 Recognizing an illuminating spirit
During her wartime service, Florence rested little. Day and night, she patrolled the wards looking after patients. Her calming presence was a soothing balm for the infirmed and earned her the nickname of "Lady with the Lamp".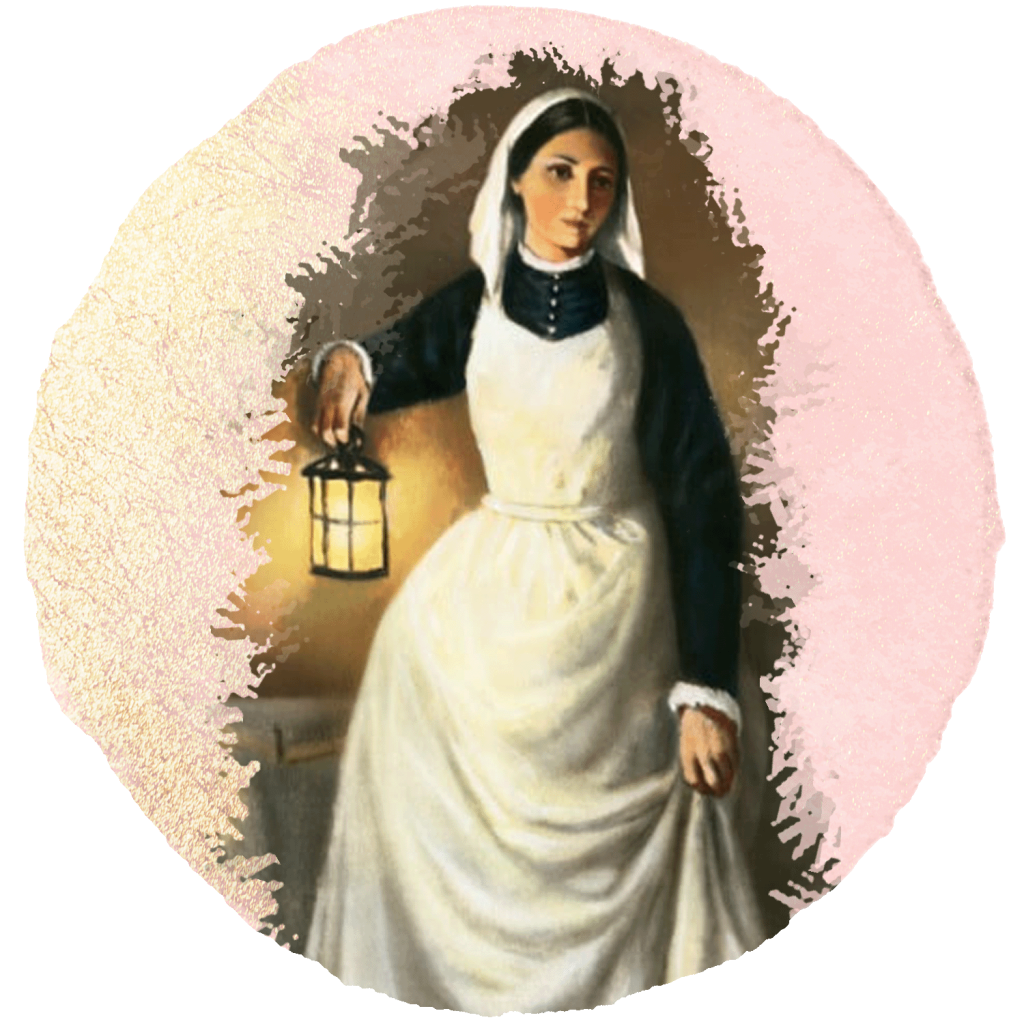 Florence's efforts reduced fatalities at the Scutari hospital by over two-thirds. Upon returning home, Queen Victoria gifted Florence $250,000, which she used to fund a new nurse training school and a hospital. Florence later received the Order of Merit, and we celebrate her birth and historic work on International Nurses Day (May 12).
"Live life when you have it. Life is a splendid
gift — there is nothing small about it."
-Florence Nightingale
Following the reform of hospital care for recovering soldiers, Florence also worked to bring greater attention to mothers and their children. Although she had limited professional experience in pediatric nursing, Florence was well-respected. Children's hospitals frequently sought her advice in designing new pediatric units. In fact, the final 1863 edition of Notes on Hospitals includes a section influenced by Florence, advising medical centers to include spaces for green spaces and gardens, exercise, free play, and educational instruction.
Florence was a vocal critic of the restrictive Victorian rules that prevented women from having careers. But, despite the constraints of 19th-century society, Florence achieved much for both medical care and the rights of women and children. Her contributions have elevated the science and art of nursing from domestic servant to essential healthcare professional.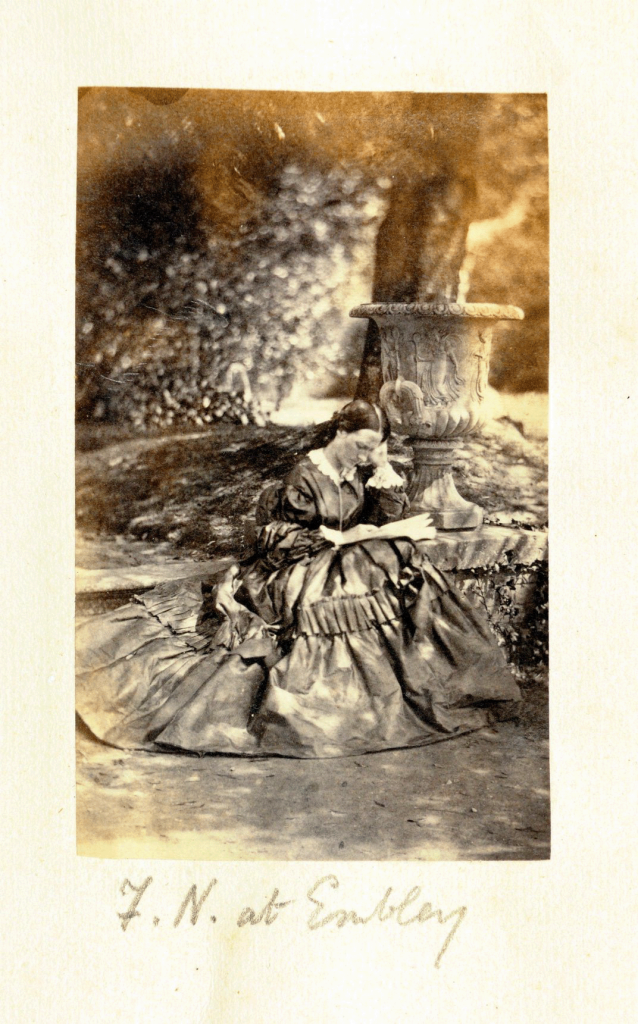 Florence is just one of the many fabulous female trailblazers who inspired generations in their field. Others also deserve gratitude and recognition, including the revolutionary entomologist and artist, Maria Sibylla Merian; renowned poet and naturalist Emily Dickinson, children's author and nature lover with a fascination for fungi; Beatrix Potter, gardening pioneer; Maxi'diwiac (aka Buffalo Bird Woman), heroic Hidatsa Indian agriculturalist and conservation icon; Janaki Ammal, an Anglo-Indian botanist and renowned scientist; and Anna Atkins, the early English botanist and an early cyanotype photogram publisher and nature photographer.
Florenz parfum d'intérieur
Infuse your living and workspaces with this luscious, light scent of
Florenz parfum d'intérieur
. With fresh, sweet floral, and peachy undertones, this fragrant composition captures our perfumery's favorite woodsy and floral fragrances. Top notes of warm apricot and vanilla orchid mix with subtle and intoxicating jasmine and gardenia, atop a soft bed of woodsy musk. A light spray will infuse your favorite spaces with sunny, joyful vibes.
Click here to learn more about this scent, how 50% of your purchase goes towards St. Jude Children's Research Hospital® and the story of Florenz's stunning packaging design and the patients who inspired it.