Flowering Pharmacy has over 25 years of international green science, and functional medicine expertise, two patents, multiple papers, clinical studies, consumer testing, and books.
The luxury products offered in this online boutique are all collaborations featuring each artist's favorite beauty or wellness must-have. Every formulation design includes unique characteristics, quality, aesthetics, and rarity all made to rigorous European Standards including the Green Deal. These one-of-a-kind products create an opportunity for you to experience their product how it should be presented according to their ingredient and fragrance selections.
Husband and wife team, Paul and Karen Sinclair Drake, have more than 25 years' experience in the international healthcare sector with a keen focus on philanthropy. British born Karen is a bona fide cosmetic scientist and author, creating physician dispensed topical products based on green science and functional medicine principles. Before her illustrious career in cosmetics, Karen started her journey studying Innovation Design Engineering and Contemporary Design at the same art school as iconic British fashion designer, Dame Zandra Rhodes. However, it was the world of cosmetics where she found her calling and she went on to achieve her membership with the prestigious Society of Cosmetic Scientists and the Institute of Functional Medicine where she became inspired by complementary and alternative medicine. Karen took this identical concept to skin care where she spent the next two decades in research and development working to multiple ethical, sustainable, green science principles.
She recently received a patent for the first successful natural acne treatment using prebiotics. Not only this, Karen has also recently published her book, SKINISMS, the first in-depth study on the subject of her one true love - the skin microbiome. She is also regularly featured in both Industry and beauty publications in the US and UK.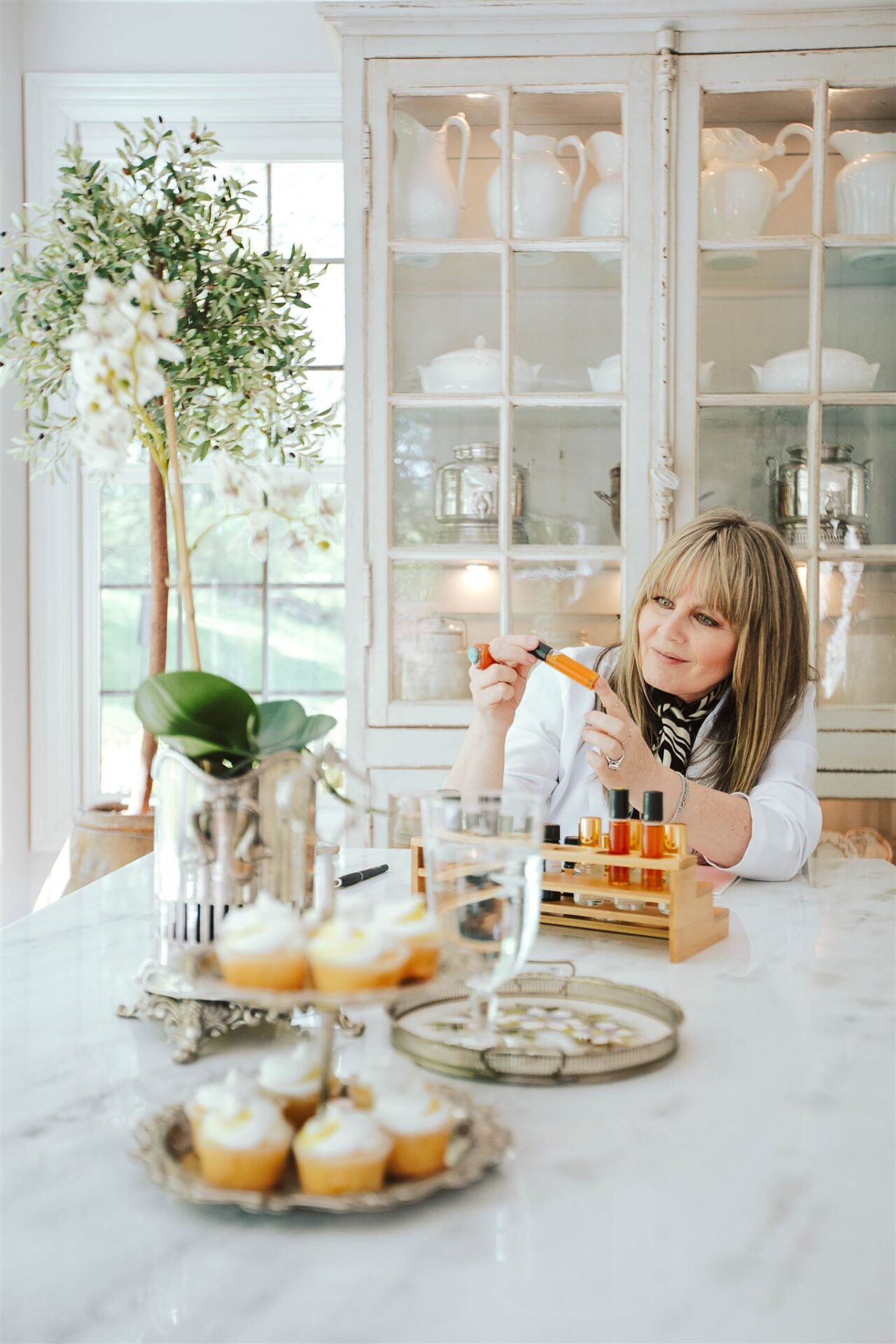 American born Paul worked in the UK for many years, supplying more than 600 hospitals with orthopaedic equipment. He has also worked with numerous healthcare vendors across Europe and the US. He has built a plethora of successful businesses on ethical foundations with a focus on corporate social responsibility and supported by world-class safety standards and science led technology. The duo's latest collaboration, Flowering Pharmacy, sees them team up with like-minded souls who share their desire to help generate awareness and donations for organizations, which stand up for causes such as women's rights, the disenfranchised, poverty and climate change, to name but a few.